Manicure and Pedicure Training Course
If you are wanting to start out in nails, and are completely new to the industry, then our manicure and pedicure training course is the perfect beginners course for you! You will learn natural nail care, preparation of the nails for manicure, hand, arm and foot massage and how to create a professional finish with polish. It is a great foundation nail course opens doors to progress onto more advanced nail courses such as gel polish, nail design and extensions.
This 1 day course offers expert insight and hands-on training in all aspects of nail life!
WHAT IS A MANICURE AND PEDICURE?
A manicure refers to the curation and care of a client's hands and a pedicure refers to the curation and care of a client's feet. Both will include cleaning, removal of an old polish if necessary, moisturising (the nails and skin), cuticle care, filing or shaping of the nail, and application of polish.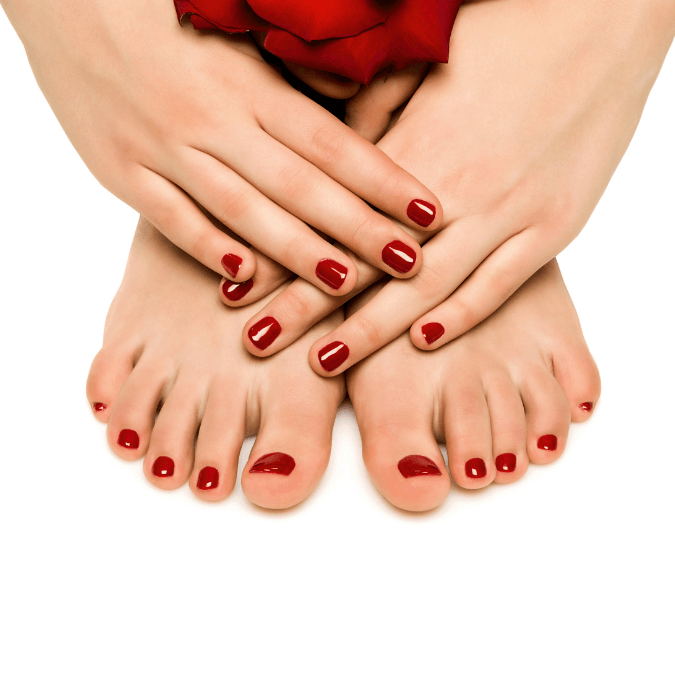 ON THE DAY
10:15am – arrival with welcome hot drink and selection of other refreshments
10:20am – begin theory
12:30pm – lunch (provided on the day)
1pm – begin practical, demo, working on one another, models not required!
4:30pm – finish
5pm – finish off with product knowledge & aftercare advice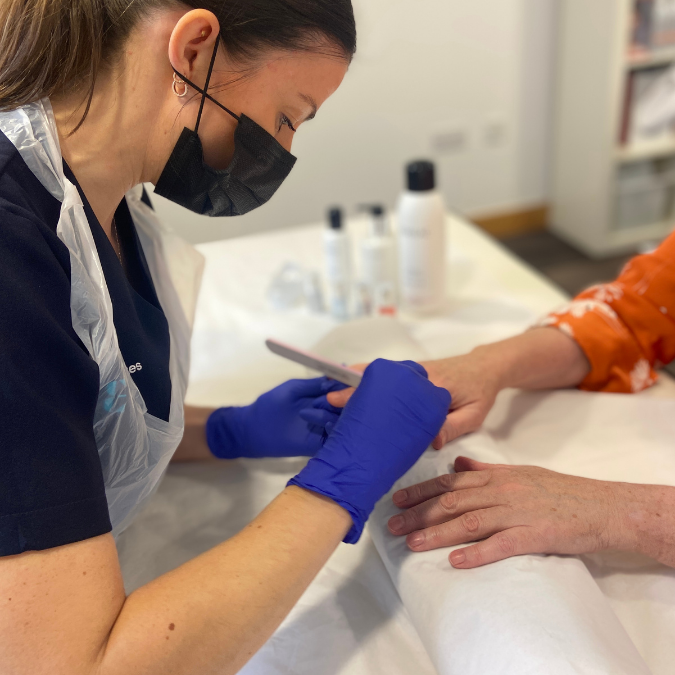 Overview of Manicure and Pedicure Training
We provide full protocols – full step by step guide on how to carry out procedures.
We will discuss different types of nail ranges available to purchase.
A thorough revision of nails and its functions will leave you with the knowledge to underpin this treatment and able to succinctly explain the benefits to your clients.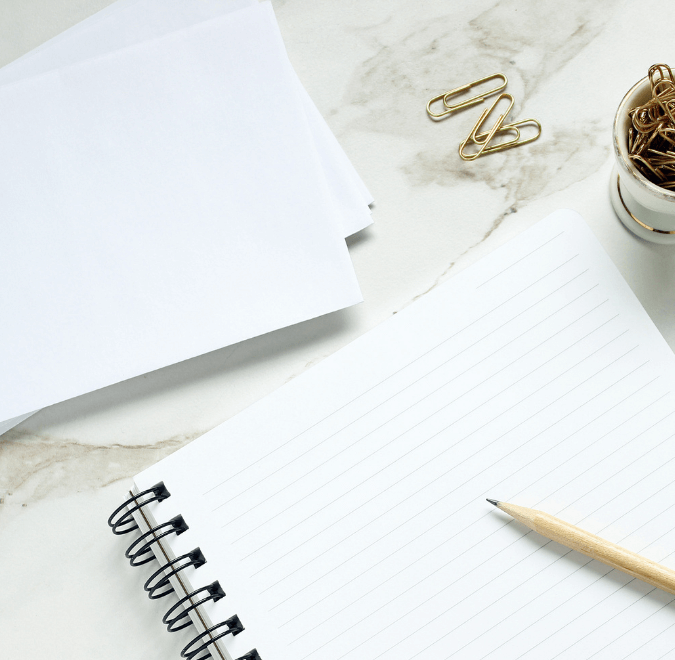 Why add Manicures and Pedicures to your services?
New business – Adding a wider range of treatments enables you to capture new business or upsell to existing customers.
Repeat business – Manicure & pedicures can be sold to clients as a course of treatments, which enables you to create easy, repeat business.
Attract New Clients –This a highly popular and in demand treatment. For example, 'manicure near me' yields up to 20k Google searches per month UK wide which illustrates that people are talking about it! What is not to love!?
Interesting and challenging work – Being a nail technician leaves little room for boredom. Why not challenge yourself and branch out onto our gel course, and get going with some nail art too!
FUN FACTS ABOUT OUR AMAZING CLIENTS
5 STAR FACEBOOK AND GOOGLE REVIEWS
OVER 1000 SKIN THERAPISTS TRAINED BY US FROM THE UK AND OVERSEAS
WOULD RECOMMEND TO A FRIEND