Choosing the Right Beauty Academy
Deciding on a beauty can be one of the most important decisions you make in either starting or enhancing your career in Advanced Skin Treatments:
No.1 – Search for your course
No.2 – Choose the provider
No.3 – Is the price ok ? – Simple, right?
Not really… research is key and with an ever-increasing number of beauty training academies in the market place how do you make the right choice. Bad training experiences can be more than just a waste of your time and money. But how do you know what's good or what's not?
With our 15 years of industry experience we wanted to provide you with a checklist to ensure you make the right decision.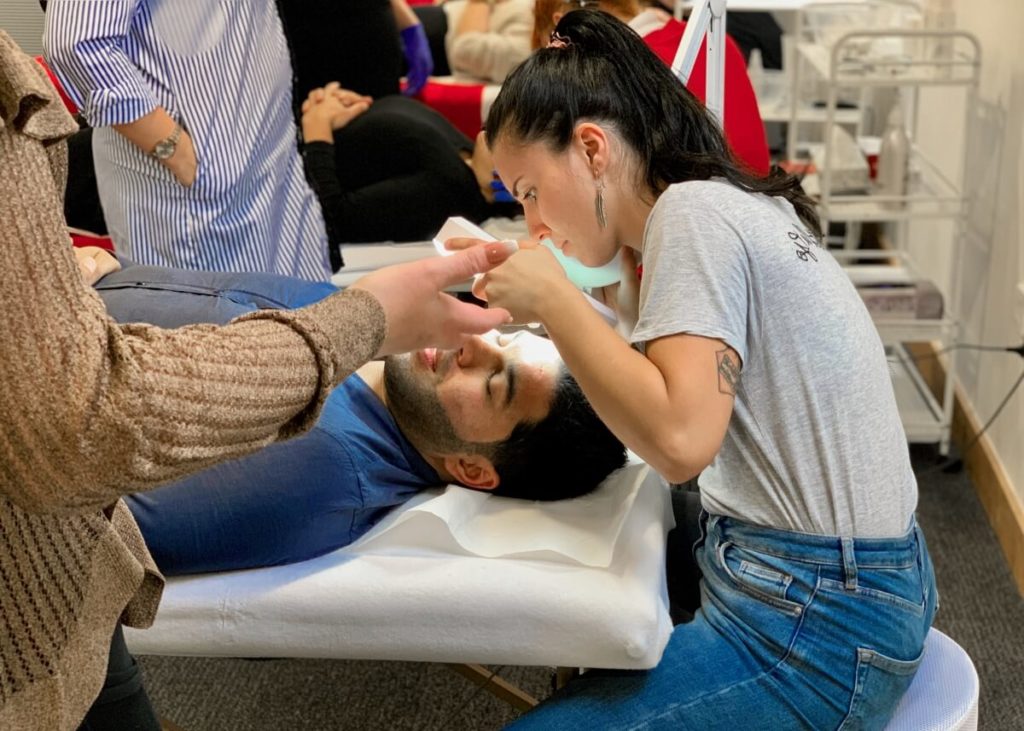 1) Beauty Accreditations and Prerequisites
Is the beauty training academy or course accredited by a recognised company? Don't take their word for it, call the accrediting agency and check. This means these "external verifiers" have read through the course and believe it be of an acceptable standard.
Pre-requisites are vital. Are the beauty academies that you are contacting, asking you about your previous qualifications? The right foundations need to be in place from which to build. For more advanced courses you should have a minimum level 3 qualification and previous anatomy and physiology training.
The majority of professional brands will not open accounts unless those prerequisites are in place even if you have received a qualification in an advanced treatment, so make sure you have these fundamentals covered.
Any beauty academy can call their course a Level 2, 3, 4 or 5, some may even refer to their courses as "Diplomas". This is incredibly misleading. Unless these levels apply to nationally recognised qualifications from industry governing bodies such as NVQ's from VTCT, City & Guilds, ITEC etc then it is likely that it is not a genuine level specific course. If insurance companies do not recognise the qualification, you may find it difficult to gain insurance to safely carry out the treatment. Check with your insurance company prior to investing in training to see that they recognise the course you intend to take part in.

Check to see if the courses are generic or brand specific. Ultimately you want to learn in-depth knowledge about the treatments specifically and not just about a brand name. Is your proposed training provider an expert in their field? How long have they been providing training courses and specifically how long have they been training in your chosen course?
2) Beauty Academy Course Content
To fully benefit from a training course, all content must be relevant, of high quality and deliver specific learning outcomes. There also needs to be an equal balance of theory and practical elements. This gives you the core knowledge about a treatment and allows you to practically apply what you have learnt, leaving you feeling confident and able to carry out the procedure.
The learning resources provided by the beauty academy should be thorough and break down the information that you have received during your training course. This will allow you to reflect on learning and provide you with instructions on how to carry out the procedures that you have learnt. Thorough training materials should include examples of consultation forms, protocols for each treatment, aftercare and marketing advice.
Will you be offered to experience a treatment yourself? This is a great way to learn and an even better way to understand how the treatment feels, any downtime, benefits and what aftercare is required.
3) Communication
This is a key aspect in any relationship as we know, but the communication between a beauty training provider and potential student is of significant importance. The initial stages of enquiry should equip you with enough information to make your decision to train (or not to train) an easy one! Phone or email a number of beauty academies first. Do they pick up the phone or, if not, how quickly do they respond?
Is the marketing information clear, does the website look professional and does it provide you with enough information? When you pick up the phone to speak to a representative of the academy, do they speak to you politely and professionally? All of these aspects should give you an idea of the company as a whole.
4) Reviews
One of the best ways to assess the reputation of a beauty academy is to check their previous reviews. Are they visible? That's a key giveaway! Check Facebook and Google for feedback from previous students.
Word of mouth! Perhaps you know somebody that has attended training with an academy that you are considering. What do they have to say about their experience? Reputation travels fast, therefore the information you find on a training company should be positive.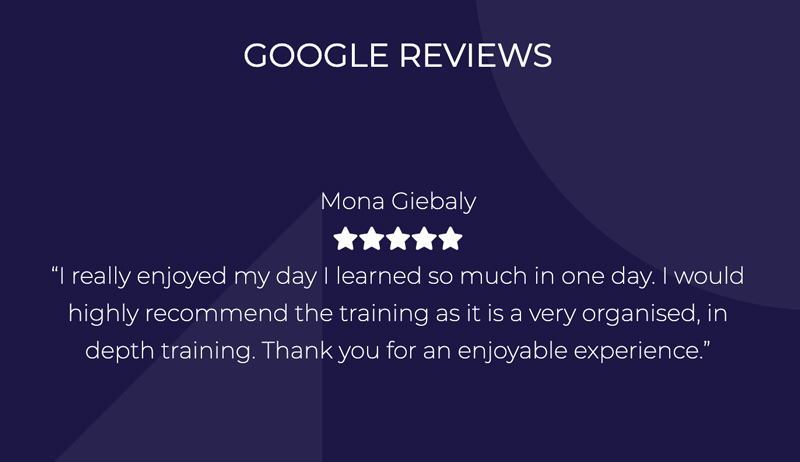 Often companies with negative feedback either delete their reviews or do not allow for previous students to review their courses. If a company has a negative review, check that they have taken the time to respond to the complaint. Sometimes someone may have just had a bad day or a bad experience, it happens! It's not always a true reflection on the company. Training companies must always be transparent. Forums are another great research resource.
5) Beauty Products and Treatment Kits
Often after attending training courses, you can feel that you are left trying to explore the options around skincare brands or devices to carry out treatments. The beauty academy that you choose should have access to a full range of products and devices to enable you to carry out the procedures safely and confidently.
Make sure when enquiring with a beauty academy that you have the relevant prerequisites to access the product ranges they use in the training. For example, UK skin peel brand epiderma5 will only sell to those that have a minimum of level 3 in beauty even if they have a skin peel qualification.
Once you have completed your training, start practising your new skills with immediate effect, ensuring you have all the correct equipment and products.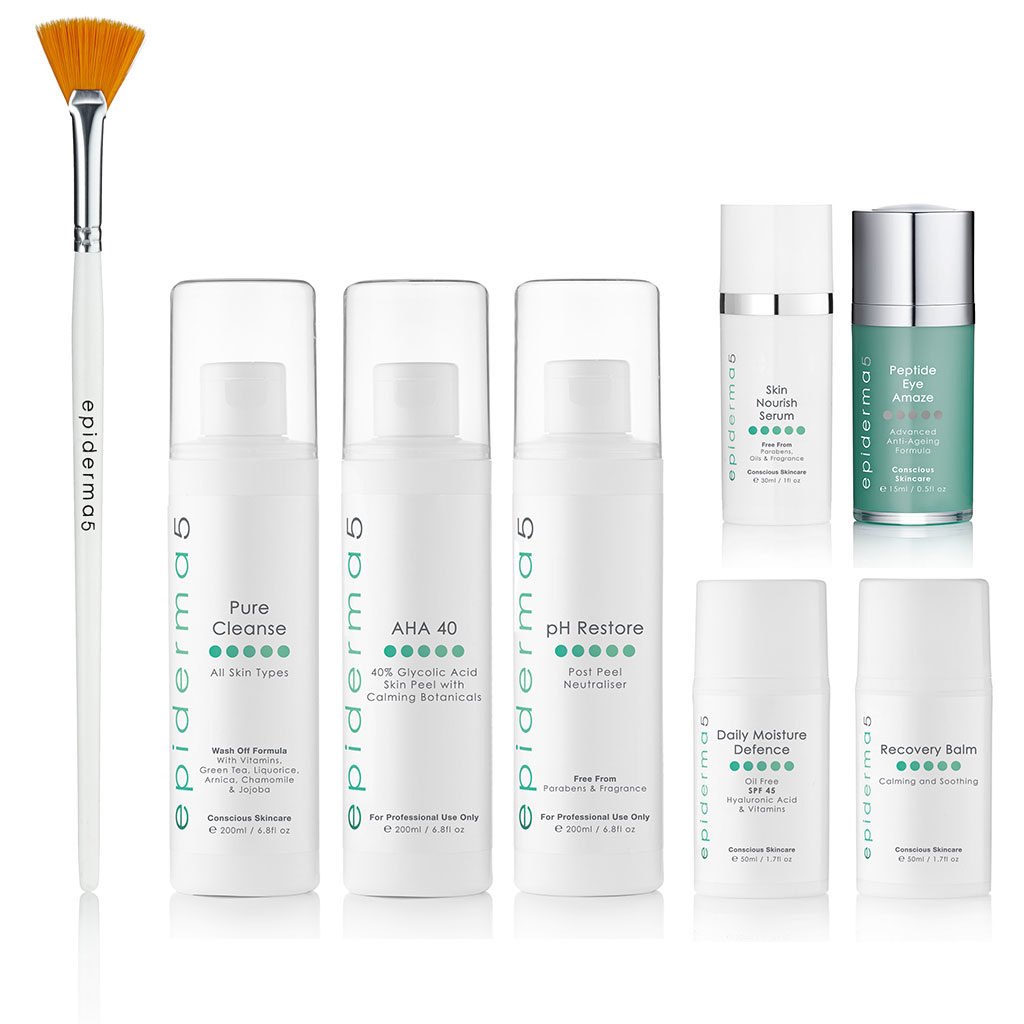 6) Aftercare
There is nothing worse than feeling alone in the wilderness after your beauty academy training experience. You need to be nurtured and encouraged. Not everyone needs that extra support but make sure it is there should you need it. If you have a client with contraindications that you are unsure about, find out whether your beauty academy will answer these questions. Or if you are unsure what strength peel or microneedling length to use, your academy should be on hand to be able to help you with you build your experience.
7) Price
Price is, of course, very important, but we have put it last on the list. Why? Because VALUE of a beauty academy is more important. If all of the above points are covered, price should be the last thing on your mind. Don't just go with the cheapest academy to save money, because problems could arise down the line. Equally, don't just go with the most expensive company assuming that they will deliver the best service, because the price may not represent the value that they are delivering!
Of all of the things to consider, one thing to think about is what would you gain? The answer to this should be; Knowledge, Experience (hands-on practice) and Confidence.
Here at Emma Coates Aesthetic Training, our aim is to help you reach your full potential as experts in skin, to broaden your educational horizons and share knowledge in a friendly, professional environment.
Click for more information on our training courses or to book online with us click here.