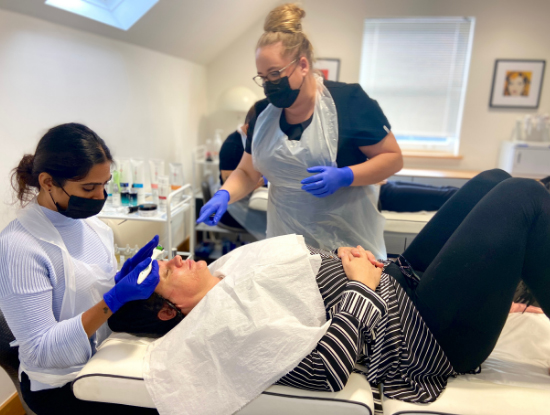 Fast-Track Your Success with Our Intensive 1 Day Training in Microneedling, Skin Peels, and LED Light Therapy

Get Certified | Diversify Your Skills | Learn from the UK's Top Trainers
1 Day Intensive: Microneedling, Skin Peel & LED Light
Get all the Training You Need to Expand Your Business and Deliver Superior Results.
Microneedling, Skin Peel, and LED Light Therapy
Get certified in just one day
Genosys 'Needle Pen-K' automated microneedling pen device and dermaroller
Genosys GENO LED Infrared light
Groups kept to four or less for more one to one time
Continued aftercare support and phone support with our team of experts after the 6 weeks.
Add cutting edge techniques to your portfolio
Treatment starter kits available on the day
Information on light therapy with the GENO LED
Price: £660 Including VAT
0% Finance available
⭐⭐⭐⭐⭐ 4.9 Star rating across Facebook and Google based on 101 reviews
Since 2011
Expert Educators
0% Financing
Helping Startups to Established Businesses
OUR STUDENTS LOVE US
We have been delivering microneedling & skin peel training courses for over 10 years and believe we are the best training company in the UK, just take a look at our Google and Facebook reviews which have no reviews below 5 star.
We have access to the best aesthetic skin care products in the UK if not globally. It is essential for all of our treatments to use the safest methods, the correct products and have excellent knowledge to effectively deliver this treatment to your clients. We will continue to support you after you have completed your training, with our team of experts.
WHAT IS OUR ONE-DAY INTENSIVE COURSE?
If you are reading this information page, it is likely you have visited our other pages regarding various other treatments that we train our delegates in.
The one day intensive course has grown in popularity and has now become our most popular course.
We always recommend this to our customers, not just because it's good value for money, but because you can bring three new treatments into your business in just one days training.
This has huge benefits when trying to build your business because repeat custom is what helps any business build a solid foundation. Offering multiple advanced skin treatments equals more lifetime value from each of your customers.
First of all please see the treatments covered in this 1 day course:
Microneedling | Dermaroller | Needle Pen-K Device | Skin Peels | GENO LED IR (infrared)
ADDITIONAL INFORMATION FOR ONE DAY INTENSIVE TRAINING
SKINCARE BRANDS USED ON THE DAY
South Korean leading microneedling skincare range, Genosys. Offering everything from their automated pen device to aftercare
epiderma5 British skin peel range, offering everything from their 40% glycolic peel to aftercare
Kits & products available to purchase on the day, with marketing images, videos, samples, leaflets and more.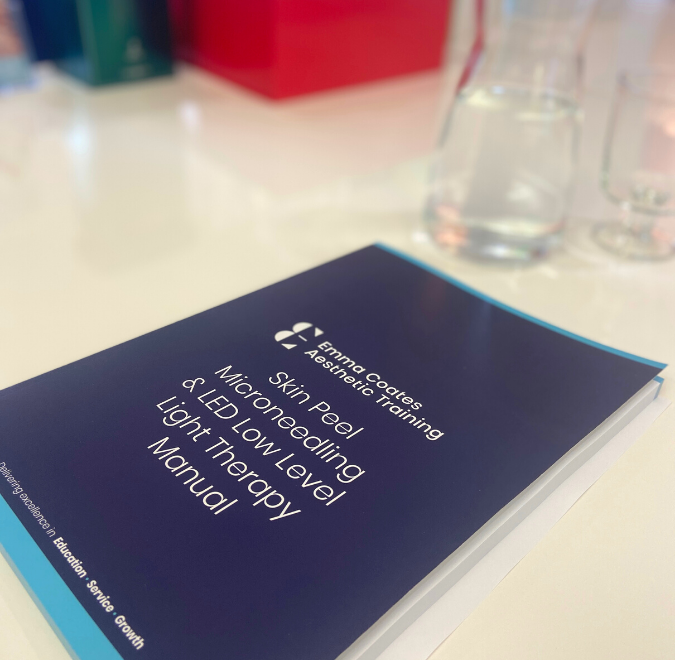 ON THE DAY
10:15am – arrival with welcome hot drink and selection of other refreshments
10:20am – begin theory
1:30pm – lunch (provided on the day)
2pm – begin practical, working on one another, models not required!
5pm – finish
5:30pm – finish off with product knowledge & aftercare, products & kits available to purchase, Q&A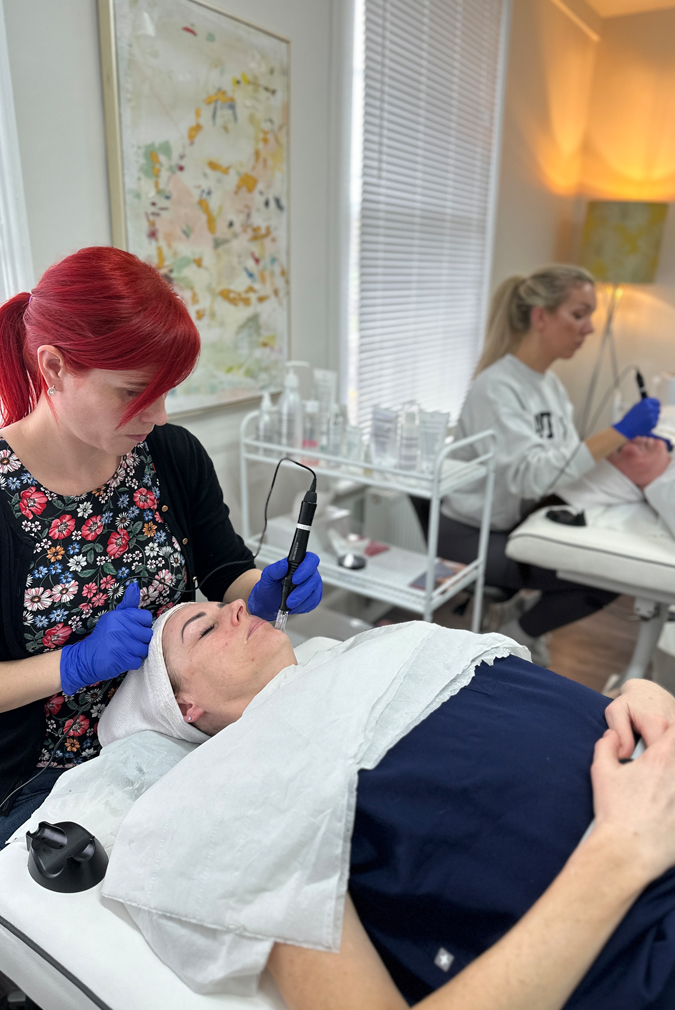 Overview of Microneedling
We train our delegates in the use of dermaroller and automated pen devices.
All microneedling products in our training are created by leading South Korean brand, Genosys.
A professional microneedling treatment is intended to cause a degree of trauma to the skin.
This trauma stimulates new collagen cells in abundance.
The ageing process, low body weight, regular intense exercise, smoking, drinking, diet and the environment all impacts collagen and elastin.
By creating 1000's of minor wounds the skin begins to heal itself, as would any wound in 3 stages.
This is an intense training course and we are experts in the field of microneedling.
You will receive an extensive manual with ample further reading.
We will also cover aspects of LED (low level light therapy). LED's make the ideal finish to a microneedling treatment. LED will reduce inflammation in the skin following any advanced skin therapy treatment.
We train delegates to use a 1mm needle length for a face treatment. For body treatments we train you to use 2mm. (Beauty therapists will need to check with their insurance providers what needle length they are covered to use.)
Book Course
Overview For Skin Peel Training
We provide full protocols.
Also, we will discuss other skin peels and brands.
The course is generic in nature with a product focus on epiderma5 40% glycolic peel.
The 40% peel treats everything from acnaeic oily skin, to fine lines, wrinkles, pigmentation and more.
A thorough revision of skin and its functions will leave you with the knowledge to underpin this treatment and able to succinctly explain the benefits to your clients.
More information on the epiderma5 range can be found at www.skinhealthsolutions.co.uk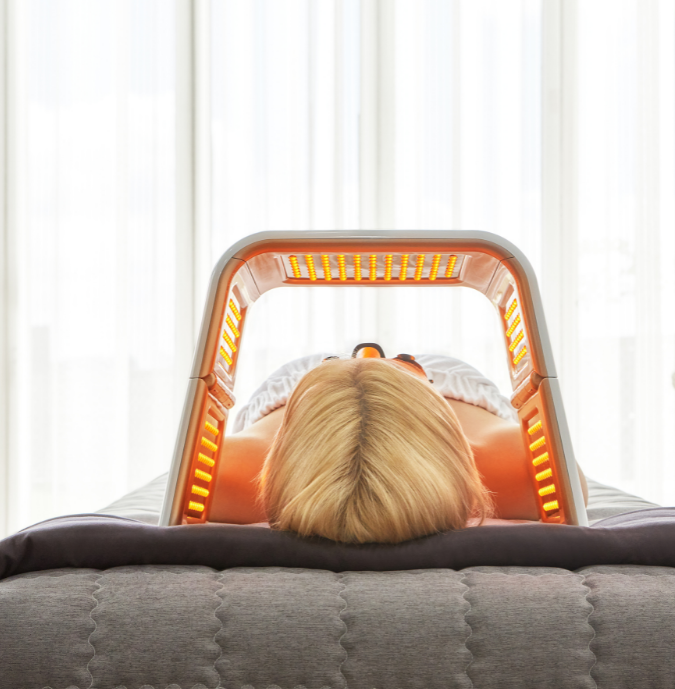 Overview for the GENO LED
LED therapy is a non-invasive treatment that exposes your skin to light energy. It promotes cellular growth and repair and gives you a healthy, glowing finish. Depending on wavelengths and the types of light used, this treatment has a range of benefits and may treat anything from ageing skin and acne to more complex issues such as pigmentation or acne scarring. Each spectrum or colour corresponds to a specific target treatment in your skin. It is suitable for use on all skin types and tones!
GENO LED IR is a low-level device that resolves complicated skin problems by irradiating lights with various wavelengths from 423nm to 830nm.
Increased blood flow is also shown to help reduce inflammation, and this action also supports natural cellular regeneration. This extra support speeds up the body's natural healing processes and has been shown to help promote wound or injury or healing.
The GENO LED IR light has a longer wavelength, therefore are best suited to reach deep inside the body's muscles. Infrared can penetrate more deeply to reach muscle tissue and nerves.
FUN FACTS ABOUT OUR AMAZING CLIENTS
5 STAR FACEBOOK AND GOOGLE REVIEWS
OVER 1000 SKIN THERAPISTS TRAINED BY US FROM THE UK AND OVERSEAS
WOULD RECOMMEND TO A FRIEND