Get Certified | Grow Your Business | UK's Top Trainers
Microdermabrasion Training
Get all the Training You Need to Expand Your Business and Deliver Superior Results.
Get Certified within one day
0% Finance available
Groups kept to four or less for more one to one time
Continued aftercare support with our team of experts
Add cutting edge techniques to your portfolio
Using M3 Matrix machine (possibility to add on treatments later)!
Duration: Half Day (4 Hours)
Price: £300 Including VAT
⭐⭐⭐⭐⭐ 5 Star rating across Facebook and Google
Since 2011
Expert Educators
0% Financing
Helping Startups to Established Businesses
OUR STUDENTS LOVE US
In this intensive half-day microdermabrasion training course, our specialists will teach you everything you need to know about this skin rejuvenating treatment. From outlining the basics of microdermabrasion to offering practical advice, you will leave this course able to expertly deliver this popular skin therapy.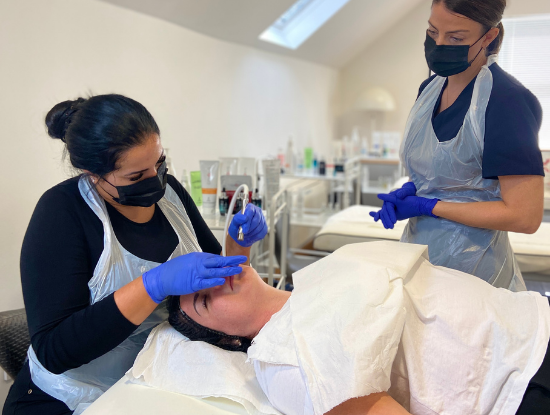 What is microdermabrasion?
Microdermabrasion is a minimally-invasive cosmetic procedure that renews skin tone and texture by using a diamond tip and a vacuum to remove dead skin cells from the face. Regarded as one of the least disruptive skincare treatments, it's suitable for all skin types, even sensitive skin. While results are noticeable and the skin becomes softer after just one session, for the best results salons are advised to sell this as a course of treatments.
OUR INSURANCE PARTNERS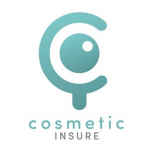 MICRODERMABRASION BENEFITS
New skin cells are created
Skin rejuvenation occurs in the epidermal layers
Softer, firmer skin makes for a youthful appearance
Increased blood flow assists the delivery of key nutrients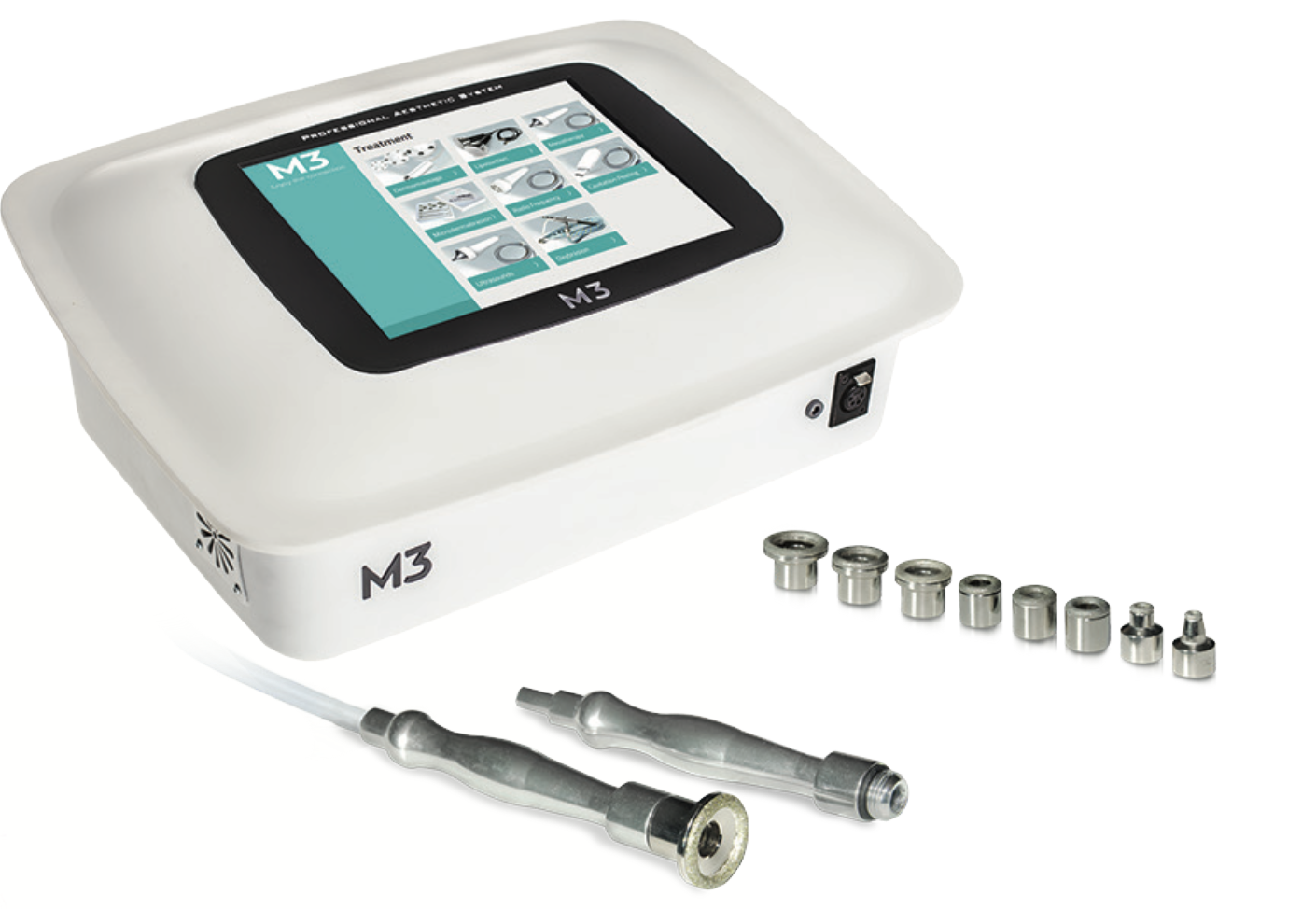 OVERVIEW
We provide full protocols.
The course is generic in nature with a product focus on the leading M3 Matrix Microdermabrasion machine. Options to add on treatments such as Radio Frequency, No Needle Mesotherapy & Fat Loss are available, (all in just one machine)!
A thorough revision of skin and its functions will leave you with the knowledge to underpin this treatment and able to succinctly explain the benefits to your clients.
More information on the M3 Matrix range can be found at www.skinhealthsolutions.co.uk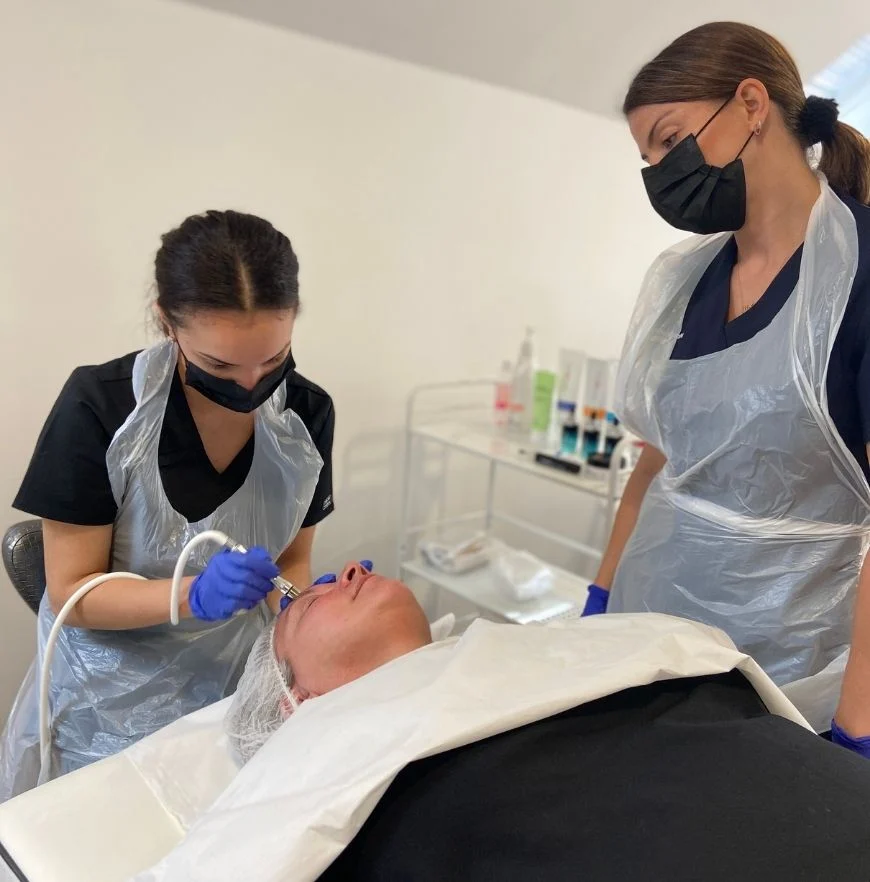 ON THE DAY
10:15am – arrival with welcome hot drink and selection of other refreshments
10:20am – begin theory
11:30pm – small break
11:45am – begin practical, demo, working on one another, models not required!
1:30pm – finish
1:40pm – finish off with product knowledge & aftercare, products & M3 Matrix machine available to purchase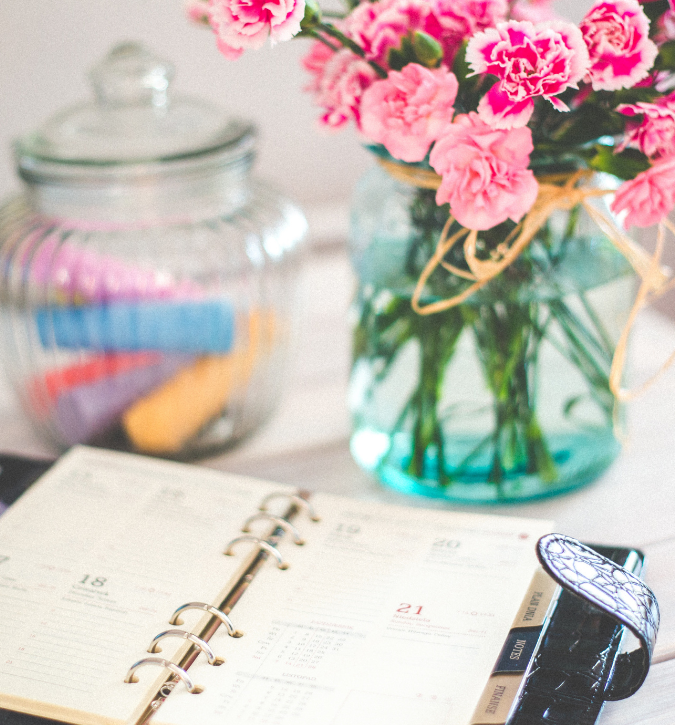 What can microdermabrasion do for your business?
Salons offering microdermabrasion are well placed to secure repeat business from the growing number of people wanting this safe, simple yet effective skin treatment. Often sold as a course of treatments, microdermabrasion is usually priced between £40 to £55 per session. While home kits are now widely available, salons able to offer a highly professional treatment that produces significantly better results will always reap the rewards.
For more information and to book onto our microdermabrasion course, please contact us.
FUN FACTS ABOUT OUR AMAZING CLIENTS
5 STAR FACEBOOK AND GOOGLE REVIEWS
OVER 1000 SKIN THERAPISTS TRAINED BY US FROM THE UK AND OVERSEAS
WOULD RECOMMEND TO A FRIEND