Radio Frequency Training
This 1/2 day course offers expert insight and hands-on training in all aspects of radio frequency. You will learn how this non-invasive therapy lifts & tightens the skin, and how to perform the treatment to the highest professional standards.
WHAT IS RADIO FREQUENCY?
Radio frequency is a long term non invasive aesthetic treatment for lax loose skin and cellulite.
This is a suitable treatment for for both the face and body that uses radio frequency wavelengths to tighten the skin. Radio frequency skin tightening works by targeting the tissue beneath the outer layer of your skin, or epidermis, with radio frequency energy. This energy generates heat, resulting in new collagen production.
Radio frequency also aids in removing excess fat or reducing cellulite, tightening skin, increases skin circulation and improves the appearance of stretch marks.
The primary benefits of RF therapy are tightening your skin and getting rid of wrinkles.
However, RF therapy may also help fight sun damage due to its ability stimulate the production of collagen.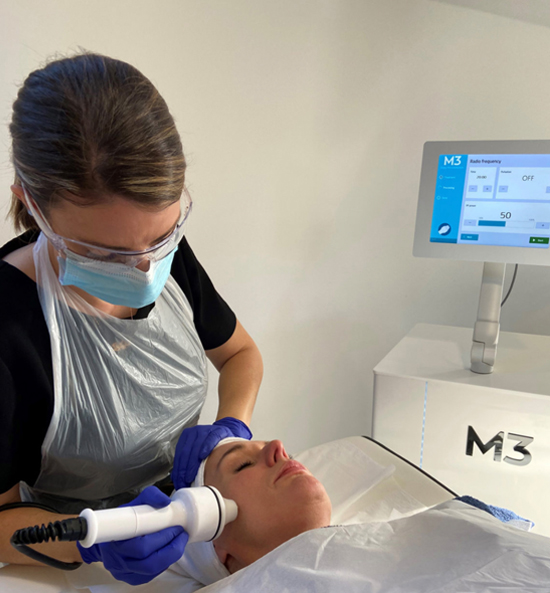 RF COURSE SUMMARY
Half day intensive training course
50% theory and 50% practical
Includes complimentary treatment (as a training model), training manual and certificate of completion