This is the foundation upon which a successful career in skincare is built. If you're looking to build those essential skills required to start your journey then this is the course is for you. We have been delivering skincare training courses for over 10 years and have flawless reviews and testimonials across the web. This a fast track course which is completed within 6 weeks.
When starting to learn about skincare it is essential for you to learn and use the safest methods, the correct products and have excellent knowledge to effectively deliver treatments to your clients. Once you have completed your training with us we will continue to support you on your journey, with our team of experts.
VTCT NVQ Level 2 Facial and Skincare Course
This Level 2 course focus' specifically on facial and skincare, it does not include other areas such as makeup, nails and waxing. This level 2 course is specifically designed for those wanting a career in advanced skin treatments.
The course is completed over a 6 week duration. Some home study and case studies are required.
By undertaking this course you will be ensuring that your techniques, hygiene and health and safety levels are to industry standard. This will be done through a balance of practical and theory spread out over three days. Our courses are typically run on a Saturday making it easier for those with busy midweek schedules or who are currently working in a different industry.
Once you have completed your Level 2 Facial and Skincare course it enables you to enrol in our Level 3 Anatomy and Physiology course, or Level 3 Electotherapy course, this will then enable you to take the advanced skin treatments such as microneedling, skin peels, mesotherapy etc.
OUR INSURANCE PARTNERS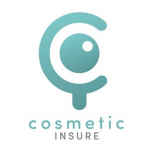 FUN FACTS ABOUT OUR AMAZING CLIENTS
5 STAR FACEBOOK AND GOOGLE REVIEWS
OVER 1000 SKIN THERAPISTS TRAINED BY US FROM THE UK AND OVERSEAS
WOULD RECOMMEND TO A FRIEND