Dermaplaning Training Course
Dermaplaning
Training Course
Welcome to Emma Coates Dermaplaning Training
We have been delivering training courses for over 10 years. We have access to the best skin care products in the UK if not globally. It is essential for this treatment to use the safest methods, the correct products and have excellent knowledge to effectively deliver this treatment to your clients. We will continue to support you after you have completed your training, with our team of experts.
This is a short 1/2 day training course with kit included in the training fee. All skincare products are from the Genosys range.
What is dermaplaning?
Dermaplaning is an exfoliation treatment that removes the dead skin cells in the upper layer of the skin. It uses a surgical scalpul to lighly 'shave' the surface of the skin which also removes the fine vellus hair (peach fuzz) from the face.
The treatment can be performed monthly in under thirty minutes and has minimal to no downtime.
Dermaplaning is a treatment typically only performed on the face and is not to be used for shaping eyebrows, which are also made up of vellus hairs.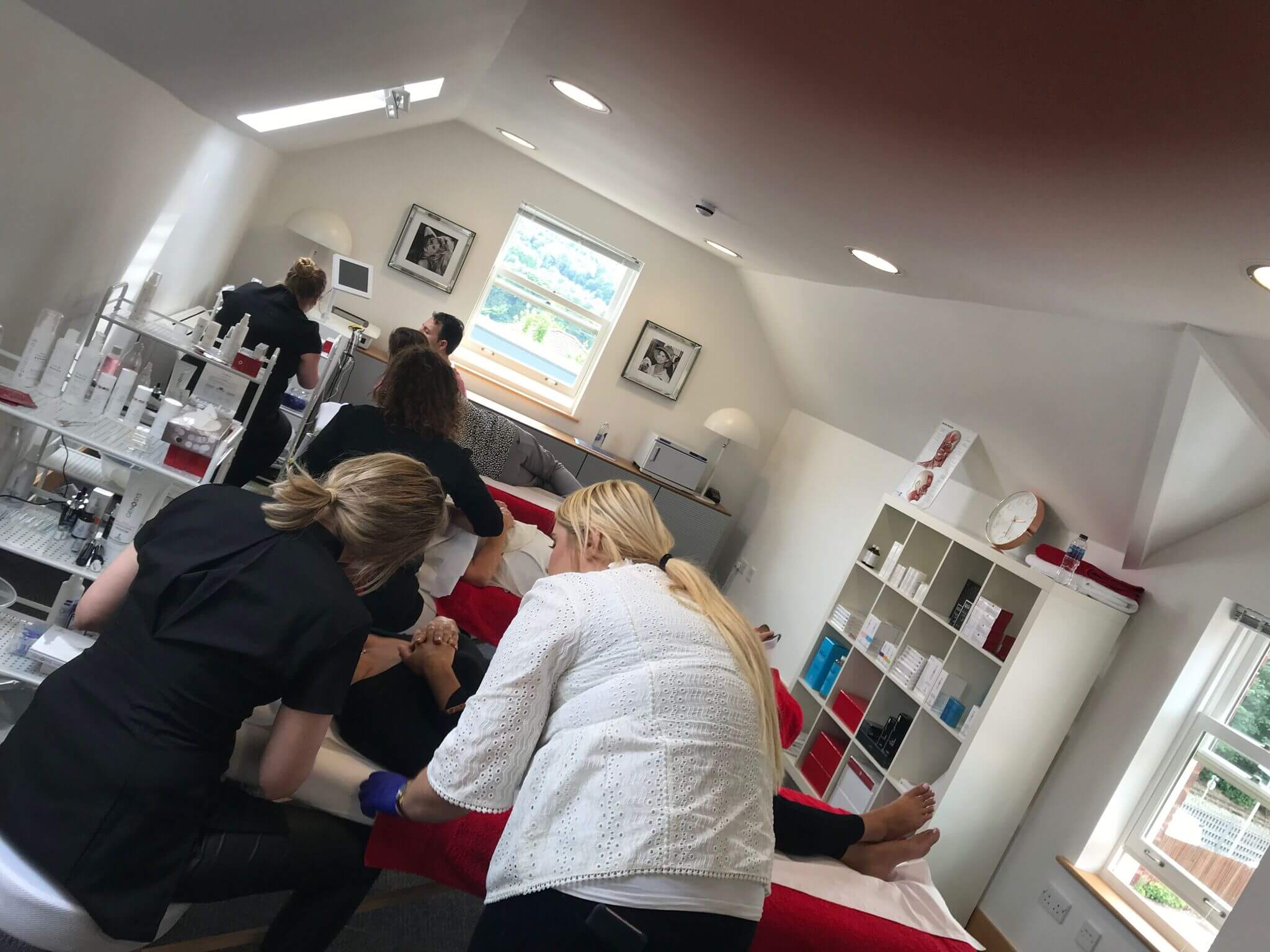 Pre-Requisites 
level 3 in beauty therapy, ITEC or HND
semi-permanent makeup artist
nurse, dentist, doctor, pharmacist
If your qualification does not appear, please do enquire, but your qualification does need to be within the health and beauty sector.
Please note – We are sorry if you do meet the entry-level and can therefore not take our course. Our accrediting bodies for insurance will not accept your application.
Course Agenda
Revision of Skin A&P
Skin Health
Overview of dermaplaning
Treatable skin conditions
Products and ingredients used during treatment
Contraindications
Benefits
Aftercare
Introduction to  LED
Hands-on practice
Q & A
Marketing Advice
Course Information
This is an intense 5-hour course.
All groups are kept small and 2 trainers are always on hand.
No pre-course materials are necessary.
We encourage you to have a treatment on the day, at no extra cost.
Please dress comfortable, uniform is not necessary.
Lunch and refreshments are provided.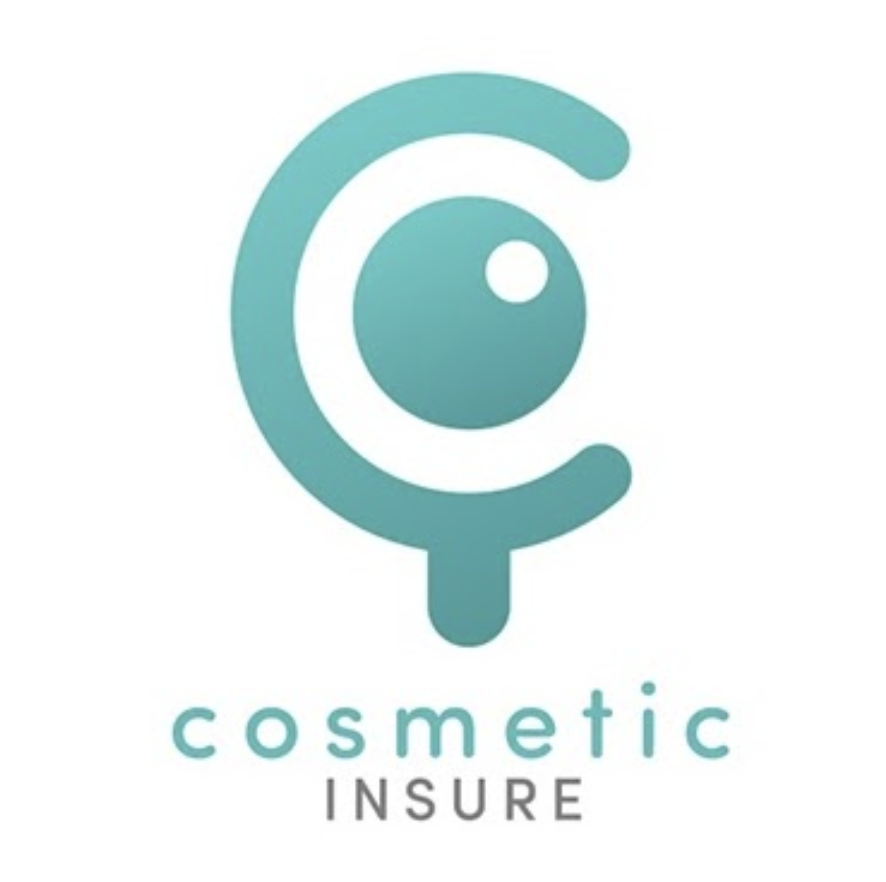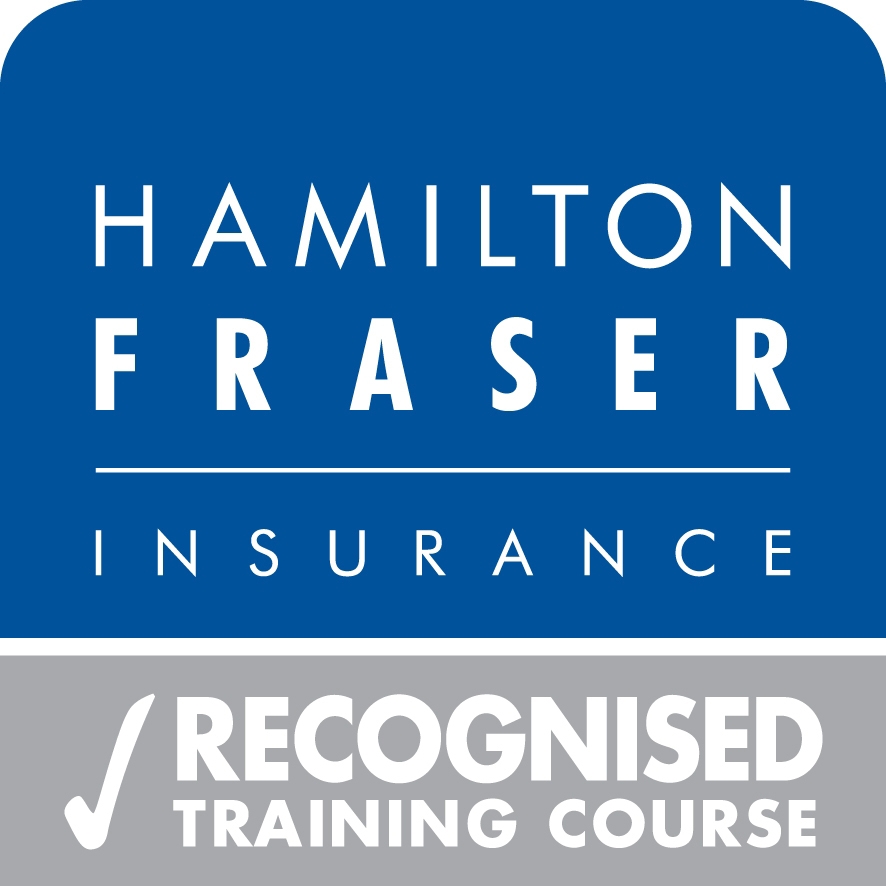 Let's Get Social
See what our customers are saying about our dermaplaning training courses on social media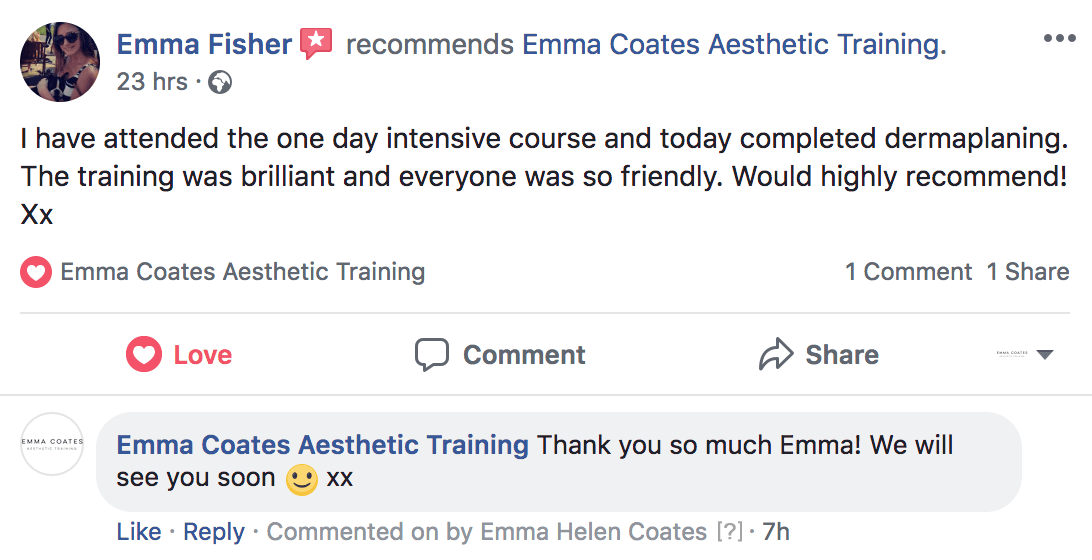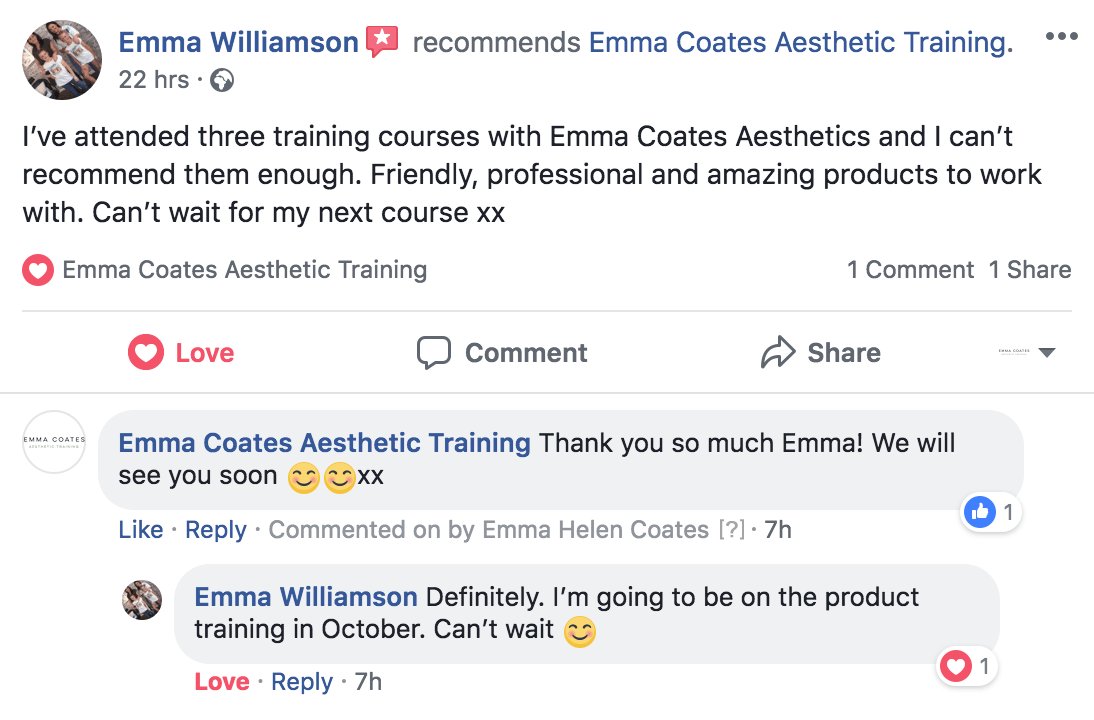 Additional information for dermaplaning training
On The Day
You will be provided with a training manual
Starter kits are available to purchase on the day or prior to training: EC Training work with Genosys a South Korean cosmeceutical skincare range.
All products can be found at www.skinhealthsolutions.co.uk please contact us for trade login.
A certificate is given at the end of the day after supervised practice of the microneedling treatment is achieved to a satisfactory level.
Insurance
We work closely with providers Towergate & Hamilton Fraser
Also, many other providers such as BABTAC, Holistic Health & Cosmetic Insure will offer cover on completion of this course. Check firstly with your current provider as they may be able to add microneedling to your current treatment list.
Finally, We are an independent training company, accredited by ABT and a recognised training company by Hamilton Fraser. We have an expert team of extremely knowledgeable educators.
Open Door Policy
If for any reason you feel you the need to return for further training we are more than happy to facilitate this within 3 months original training
We have a fully manned office and are at the end of a phone line or email and will endeavour to respond to any queries immediately or within the hour.
Lunch is provided | You will be given a training manual and a certificate | Starter kits to purchase.
EC Training work with Genosys microneedling range.
All products can be found at www.skinhealthsolutions.co.uk please contact us for trade login.
Fun facts about our amazing clients
5 star Facebook and Google Reviews
Over 1000 skin therapists trained by us from the UK and overseas
Would recommend to a friend
Dermaplaning – The Treatment
 Removes surface dead/keratinised skin cells
Removes unwanted facial hair, Skin has a nice, healthy glow
Skin feels incredibly soft and smooth
Non-traumatic method of skin rejuvenation
Can accentuate facial features and make clients look slimmer
Can be used in pregnant women who may be contraindicated in other treatments such as chemical peels etc.
Make-up glides on effortlessly for a flawless finish
Allows topical treatments to be absorbed more readily into the deeper layers of the skin
Exfoliation treatment of choice for extremely sensitive skin, redness or rosacea, or visible facial veins
Please ensure your insurer will insure you for dermaplaning. If not we have a few insurers that will look at it for you.