Since 2011
Expert Educators
0% Financing
Helping Startups to Established Businesses
This course is designed to teach you skills to offer Advanced Microneedling treatments to your clients in the salon. As there is a requirement for your clients to return frequently for treatments, it offers repeat business and is an ideal way to form a good relationship with your client, this is a fast 8 week course.
When starting to learn about skincare it is essential for you to learn and use the safest methods, the correct products and have excellent knowledge to effectively deliver treatments to your clients. Once you have completed your training with us we will continue to support you on your journey, with our team of experts.
VTCT NVQ Level 4 Microneedling
VTCT Level 4 Microneedling is a professional certification course that provides training in advanced microneedling techniques. VTCT stands for Vocational Training Charitable Trust, which is an awarding organization in the UK that provides qualifications in various vocational fields, including beauty therapy and skin care.
Microneedling, also known as collagen induction therapy, is a cosmetic treatment that involves using tiny needles to create small punctures in the skin. These punctures stimulate the skin's natural healing process, which can lead to the production of collagen and elastin, two proteins that are essential for healthy skin.
VTCT Level 4 Microneedling is a higher-level certification that requires learners to have previous knowledge and experience in microneedling. The course covers advanced techniques, such as the use of dermal rollers, dermapen, and other microneedling devices. It also covers topics such as skin analysis, consultation, and aftercare.
Upon completion of the course, learners will be able to provide safe and effective microneedling treatments to clients, and they will be qualified to work in a range of beauty and skincare settings, such as spas, salons, and clinics.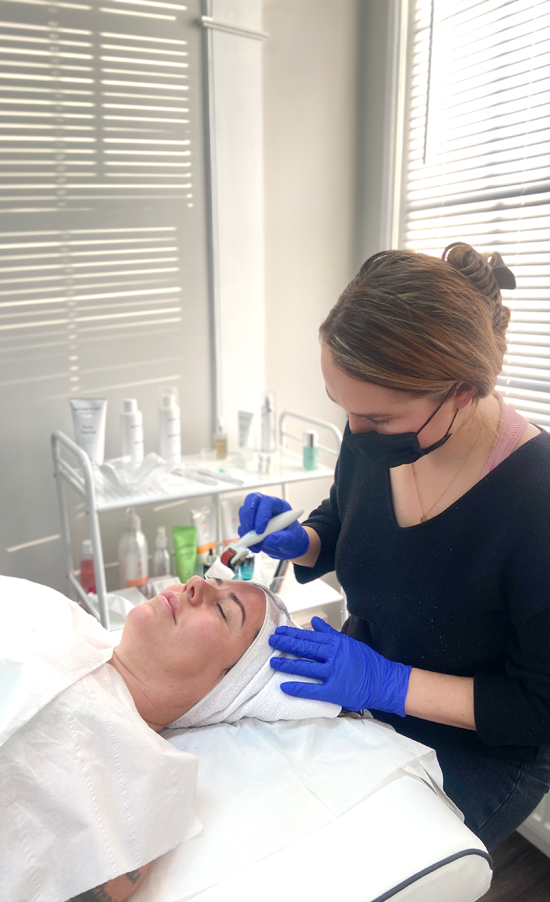 Why Should You Add VTCT Level 4 Microneedling to Your Treatment List?
Adding VTCT Level 4 Microneedling to your treatment list can offer several benefits. Here are some of the reasons why you might consider doing so:
Advanced skillset: VTCT Level 4 Microneedling provides you with advanced skills and techniques that go beyond basic microneedling. This can help you stand out from other practitioners in the field and attract clients who are looking for more advanced treatments.
Improved client results: Advanced microneedling techniques can produce more significant results for clients, such as improved skin texture, reduced scarring, and minimized wrinkles. By adding this treatment to your list, you can offer clients a more comprehensive range of options for achieving their desired results.
Increased revenue: As a result of offering more advanced treatments, you may be able to charge higher prices for your services. This can help increase your revenue and profitability, which can be especially beneficial if you run your own business.
Professional development: Pursuing a VTCT Level 4 certification demonstrates your commitment to professional development and ongoing education. This can help you stay up to date with the latest trends and techniques in the field, which can ultimately benefit your clients.
FUN FACTS ABOUT OUR AMAZING CLIENTS
5 STAR FACEBOOK AND GOOGLE REVIEWS
OVER 1000 SKIN THERAPISTS TRAINED BY US FROM THE UK AND OVERSEAS
WOULD RECOMMEND TO A FRIEND