Welcome to Emma Coates Facial Training
Our beginners level facial course is open to everyone regarless of qualifications. If you are thinking of starting a career in the beauty industry or are a doctor emabarking on a career in aesthetics we will open the door to being able to deliver the very best treatment for you to deliver to your clients.
Utilising the amazing Genosys cosmeceutical range you will be working with an advanced skincare range which will optimise treatment results. Genosys is a South Korean brand well know for its cutting edge technologies. We will help you get a much better understanding of skincare, skincare ingredients and all the processes involved in delivering an amazing facial treatment.

So what is a facial?
Most of us have experienced a facial and if not we would really recommend trying one. Clients have facials for many reasons:
de-stress
address specific skin conditions
to improve the appearance of the skin
to aid hydration
Every facial treatment should begin with a thorough consultation and a basic diagnosis. You can then prescribe the correct skincare products to deliver in the session and recommend take home products to enhance the effects of the treamtnet.
We will teach you massage techniques such as "effleurage" and "pettrisage" for the ultimate customer experience. From cleansing, applying a mask and finsihing with the correct post procedure products.
Entry level requirement
There are no pre-requisites for our facial training course, this course is ideally suited to anyone:
with an interest in beauty
thinking about embarking on a career in the beauty
medics or SPMU's who have done advanced skin therapy courses but would like to add a facial element into their treatments.
 Facial Course Agenda
Brief introduction to each other

Facial related anatomy

Skin conditions and types

Client consultation

Benefits of a facial

Product knowledge

Health and safety implications

Practical demonstration

Hands-on practical

Assessment

Questions and Answers

Feedback
Facial Course Information
This is an intense one day course. All groups are kept small and 2 trainers are always on hand. No pre-course materials are necessary. Lunch, snacks and refreshments are available throughout the day, models are provided – no uniform is required, comfortable dress is recommended.
We offer starter kits to our course delegates. These can be purchased either on the day or in advance of the course, for prices on kits please visit contact one of our team.
Insurance: We work closely with providers Towergate & Hamilton Fraser, many other providers such as BABTAC, Holistic Health & Cosmetic Insure will offer cover on completion of this course.We are an independent training company with expert, knowledgeable educators.
Embark on a new jouney or enhance your existing business
We will teach you all about:
Acne
Anti-ageing
Skin dryness and re-hydration
Maintenance of normal skin
Skincare
Creating a suitable environment
The best possible customer journey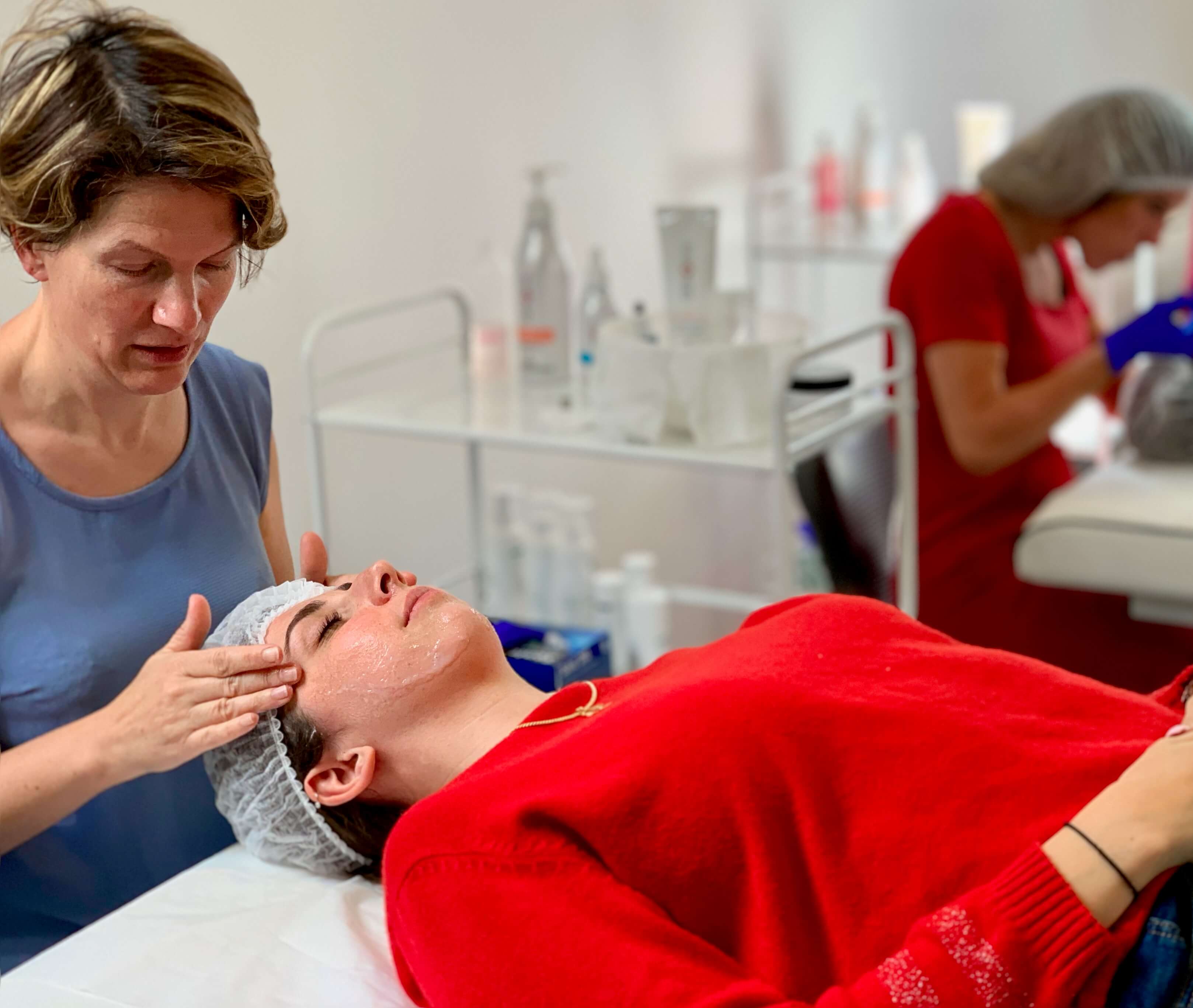 Limited Slots Only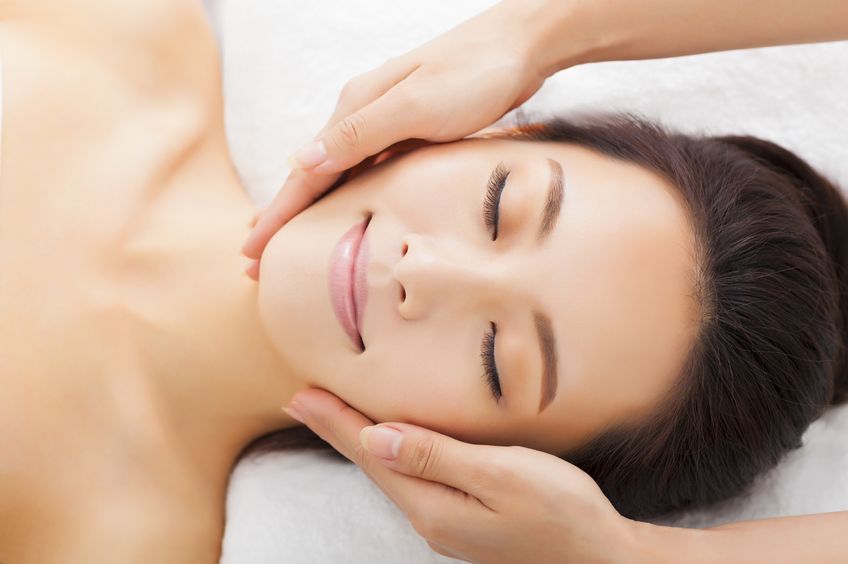 Grow your business by adding facial services to your salon, learn how to treat a wide range of skin conditions and receive an ABT accredited certificate.
Course Summary:
1-day intensive course encompassing a comprehensive overview of all aspects of facials

50% theory and 50% practical

Uses products from the leading South Korean brand 'Genosys'
Get Your Slot Now →
Fun facts about our amazing clients
5 star Facebook and Google Reviews
Over 1000 skin therapists trained by us from the UK and overseas
Would recommend to a friend
Why introduce facials into my business?
You can charge anywhere between £40-80 per treatment. Pricing is dependent upon how long you offer the teatment for.
The treatments can last between 30-60 mins and a course of treatments would be recommended to the client. By offering a course of facials you are far more likely secure repeat business.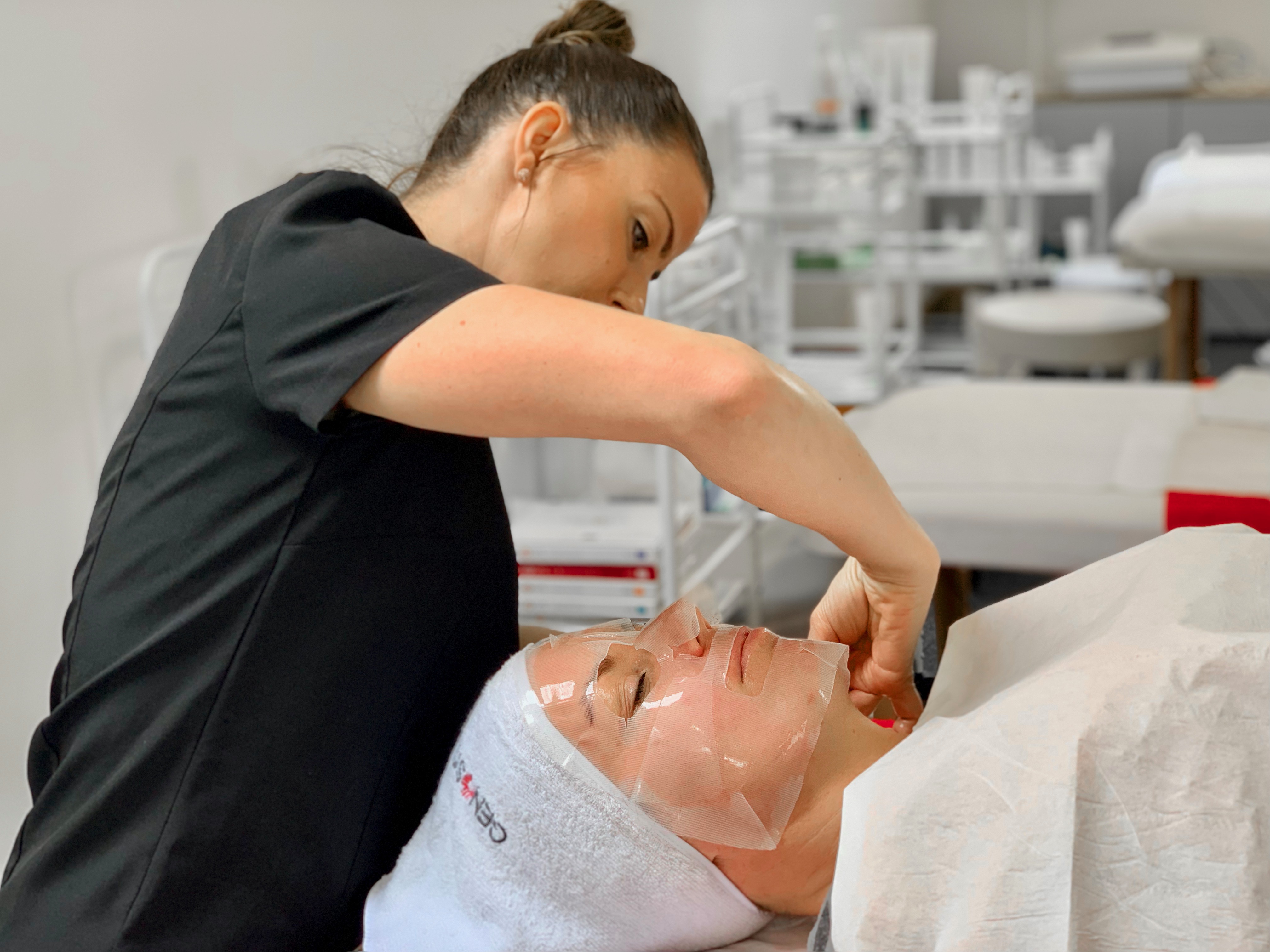 Benefits of our Courses
We train you to use a specialist cosmesutical range to treat a wide range of skin conditions.
To become fully insured to introduce these facials into your salon you need to take one of our courses.
You will received an ABT accredited certificate
What does a facial entail?
The below steps are all taught during the practical section of our facial training course. 
Consultation – Facials are typically started with a consultation between the esthetician and the client discussing health, lifestyle and skin concerns.
Cleansing – Next you will thoroughly cleanse your client's skin with cotton pads.
Skin Analysis – The client's skin type and condition will now be determined – dry, oily, combination, sensitive or normal – acne, blackheads, whiteheads, aging, sun-damage, dehydration, etc. Appropriate products will now be chosen.
Exfoliation – The client will then have an exfoliation of the skin.
Extractions – This covers the removal of blackheads and whiteheads and if done improperly can cause broken capillaries and discolouration.
Facial Massage –  A massage is used to relax and stimulate your client's skin and facial muscles.
Facial Mask – This will be targeted specifcially at the clients particular skin type, not just a generic 'one size fits all' treatment.
Final Application – The final application will include skin care products such as toner, serums moisturiser etc.
Advice on home skin care – You will need to advise your client on how to better look after their skin at home including product advice.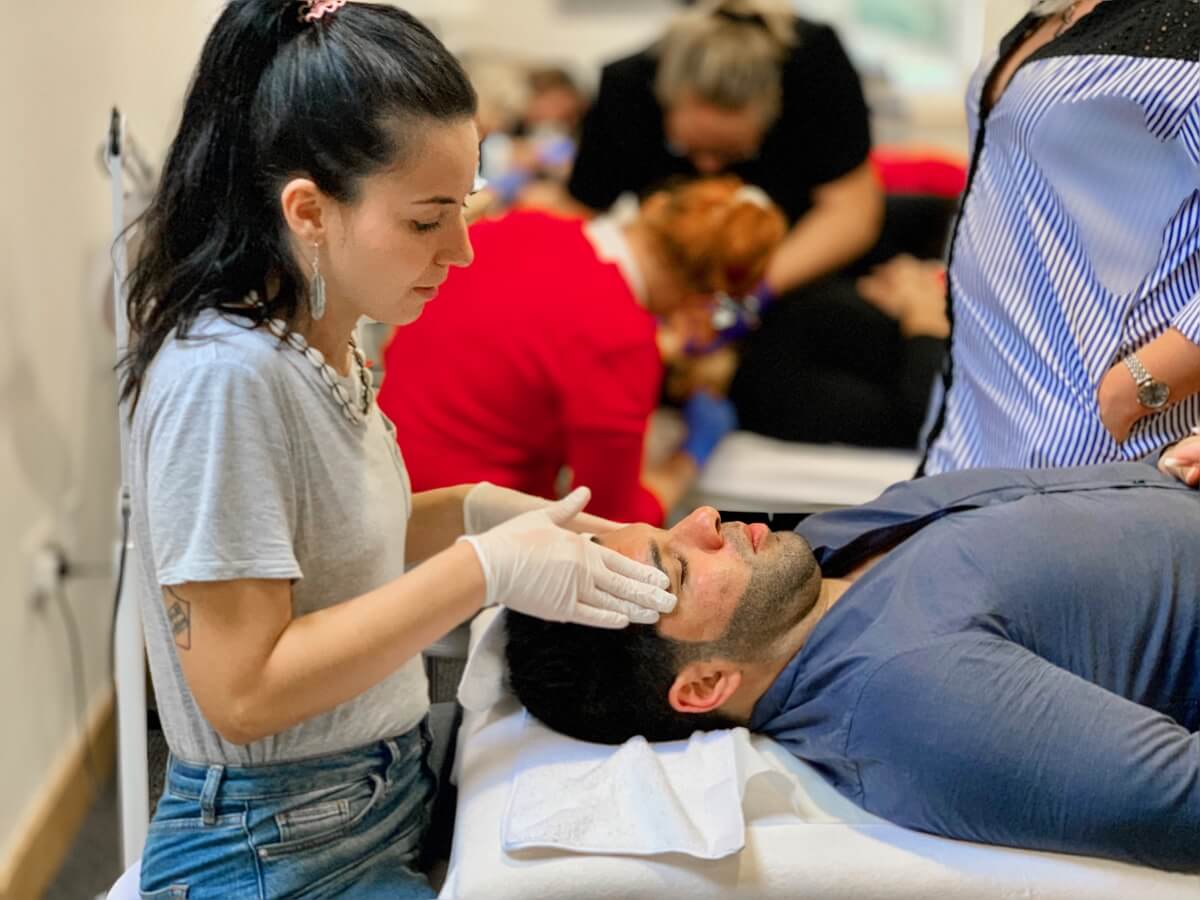 Strategise!!
Repeat Business – Facials are can be taken by clients monthly as part of their skincare routine
Upselling – Facials work best as part of an ongoing skin care process which enables you to upsell other treatments, such as LED light therapy, within your business
Expand what treatments you offer – By undertaking facial training you will be able to add a low-cost treatment to your clinic
Upskill and widen your knowledge base, diversify into other areas of interest, be passionate and become a skin expert
Emma Coates Training works with Genosys skincare range, all products can be found at 
Please contact us for trade login.