Our beginners level facial course is open to everyone regarless of qualifications. If you are thinking of starting a career in the beauty industry or are a doctor emabarking on a career in aesthetics we will open the door to being able to deliver the very best treatment for you to deliver to your clients.
Utilising the amazing Genosys cosmeceutical range you will be working with an advanced skincare range which will optimise treatment results. Genosys is a South Korean brand well know for its cutting edge technologies. We will help you get a much better understanding of skincare, skincare ingredients and all the processes involved in delivering an amazing facial treatment.
SO WHAT IS A FACIAL?
Most of us have experienced a facial and if not we would really recommend trying one. Clients have facials for many reasons:
de-stress
address specific skin conditions
to improve the appearance of the skin
to aid hydration
Every facial treatment should begin with a thorough consultation and a basic diagnosis. You can then prescribe the correct skincare products to deliver in the session and recommend take home products to enhance the effects of the treamtnet.
We will teach you massage techniques such as "effleurage" and "pettrisage" for the ultimate customer experience. From cleansing, applying a mask and finsihing with the correct post procedure products.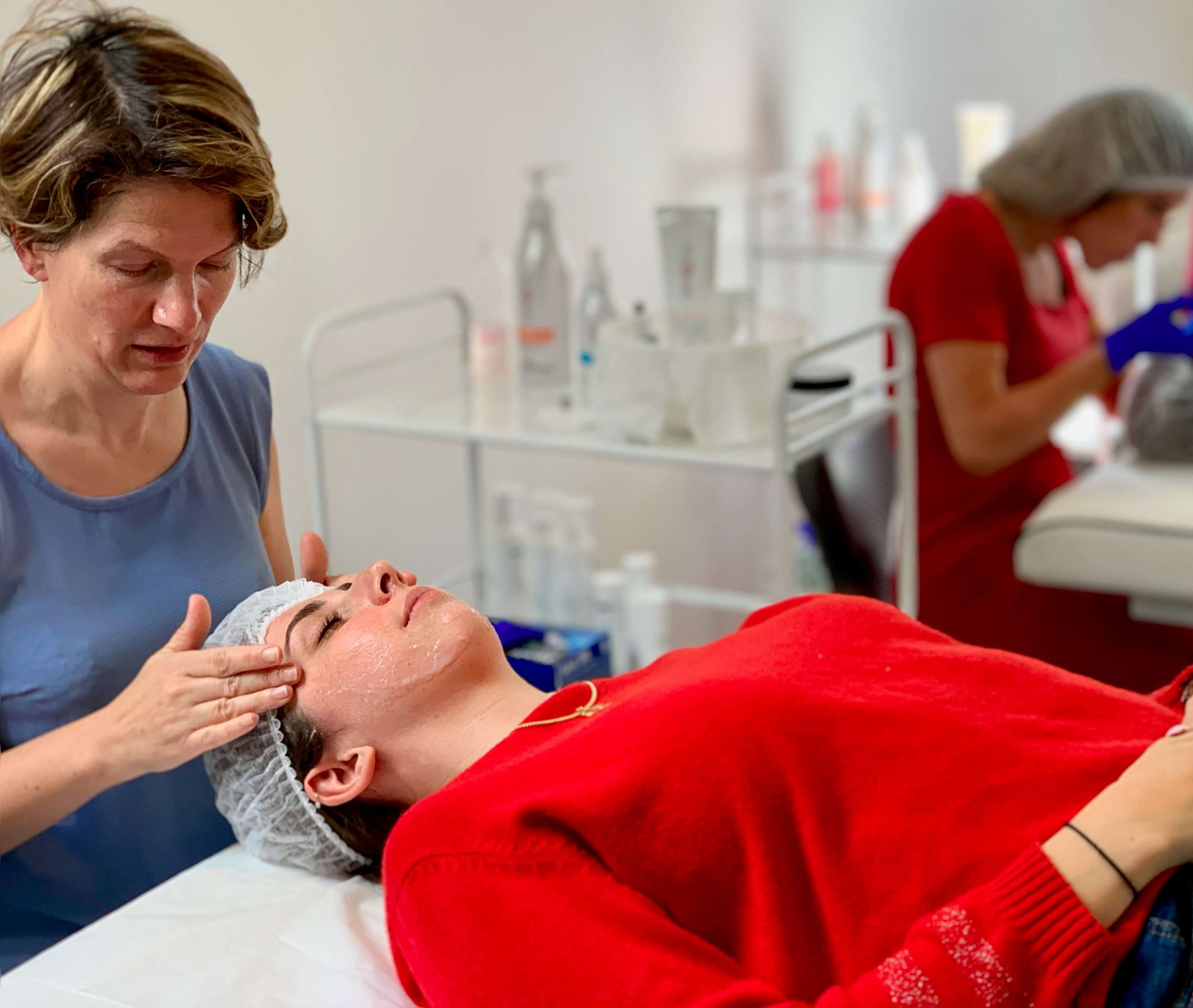 Embark on a new jouney or enhance your existing business
We will teach you all about:
Acne
Anti-ageing
Skin dryness and re-hydration
Maintenance of normal skin
Skincare
Creating a suitable environment
The best possible customer journey
FACIAL COURSE SUMMARY
1-day intensive course encompassing a comprehensive overview of all aspects of facials
50% theory and 50% practical
Uses products from the leading South Korean brand 'Genosys'
OUR INSURANCE PARTNERS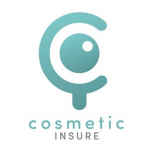 ADDITIONAL INFORMATION FOR MICRONEEDLING TRAINING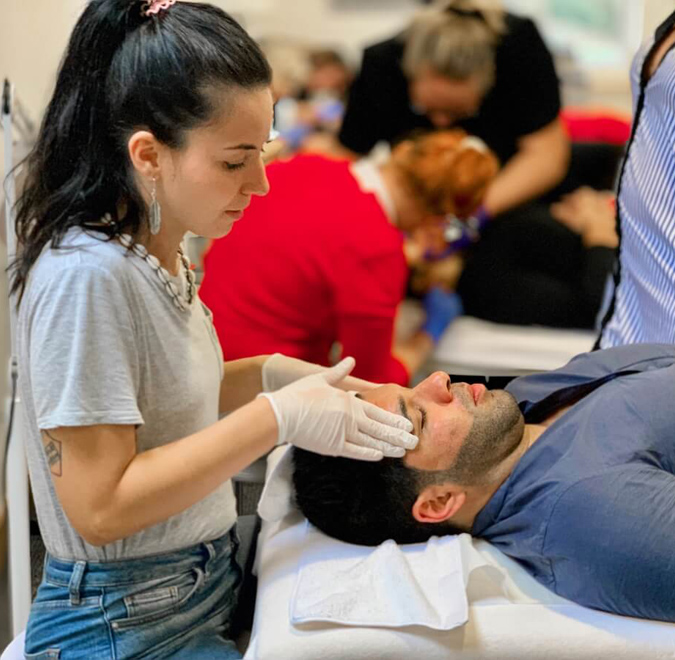 Why introduce facials into my business?
You can charge anywhere between £40-80 per treatment. Pricing is dependent upon how long you offer the teatment for.
The treatments can last between 30-60 mins and a course of treatments would be recommended to the client. By offering a course of facials you are far more likely secure repeat business.
Benefits of our Courses
We train you to use a specialist cosmesutical range to treat a wide range of skin conditions.
To become fully insured to introduce these facials into your salon you need to take one of our courses.
You will received an ABT accredited certificate
What does a facial entail?
The below steps are all taught during the practical section of our facial training course.
Consultation – Facials are typically started with a consultation between the esthetician and the client discussing health, lifestyle and skin concerns.
Cleansing – Next you will thoroughly cleanse your client's skin with cotton pads.
Skin Analysis – The client's skin type and condition will now be determined – dry, oily, combination, sensitive or normal – acne, blackheads, whiteheads, aging, sun-damage, dehydration, etc. Appropriate products will now be chosen.
Exfoliation – The client will then have an exfoliation of the skin.
Extractions – This covers the removal of blackheads and whiteheads and if done improperly can cause broken capillaries and discolouration.
Facial Massage –  A massage is used to relax and stimulate your client's skin and facial muscles.
Facial Mask – This will be targeted specifcially at the clients particular skin type, not just a generic 'one size fits all' treatment.
Final Application – The final application will include skin care products such as toner, serums moisturiser etc.
Advice on home skin care – You will need to advise your client on how to better look after their skin at home including product advice
Facebook Reviews
"I had the best training day with Emma Coates aesthetic training for dermaplaning in high Wycombe. I Would highly recommend and will definitely be back for some more courses! 😊"
"I was a model at for emmas coates training. I had a facial done, what an experience. I stuggle to relax and feel comfortable with any beauty treatments. I felt at ease and comfortable during the facial. Best facial i have ever had. Looking forward to returning."
"Absolutely fantastic training academy. Highly recommend. I completed the Facial course and loved it that much booked on the intense course the following day ☺ Lorraine is brilliant, very professional, knowledgeable and makes you feel at ease right from the start. Nicole also is very helpful and professional. Thank you I will be back xx"
"I would like to let you know how much I enjoyed my recent course delivered by Phoebe. I have trained with some of the leading companies and aesthetics as a qualified nurse. On my initial booking I had some concerns as I recieved no instructions for the day such as timings ect. I eventually contacted tge company and recieved my timings and directions the day before. On arrival Phoebe was lovely and very welcoming. She delivered the course well and was very knowledgable on the course content. I was very impressed by the manual provided and certainly gives your company the prifessional edge over all the other companies I have trained with. The group was small and there was ample time for practical session. Well done on a fantastic day Ibwill definTely be back."
"Had an absolutely brilliant day with Lorraine yesterday, so informative, friendly and professional. Done a couple of courses with other trainers and Emma Coates far exceeded all the others. Thank you so much xx"
"I have just finished my 1 day intensive course with Emma Coates training, it was such a great day and Kayleigh our trainer was amazing! Her passion for the products and the treatments shone through which made training with her so enjoyable and stress free. I would 100% recommend this training school to anyone who is thinking of expanding their skills. Spotlessly clean facilities, friendly helpful staff and products that really do work! Thanks again!"
"Absolutely loved my Mesotherapy training today, it was very informative and hands on. Will definitely be back for more training soon!"
"Really enjoyed my glycolic skin peel training such a lovely venue and great tutour,Will definitely return for more training in the new year.Thanks Nancy for being my model.See you soon and Merry Christmas 🌲"
"Recently completed one day intensive course!(microneedling, mesotherapy and chemical peel) Very good and in depth training, i was nervous I wouldn't feel confident after one day but my tutor was amazing! We were able to practice until we felt happy, not rushed. All covid safe, facilities spotless and well presented. Over all great training day! Very pleased. ⭐️⭐️⭐️⭐️⭐️"
"Recently completed my Microneedling course at Emma Coates. They were super professional regarding Covid measures and I felt safe. The actual training was really good and I loved the products. I am now looking into booking skin peel training! 5 stars ⭐️⭐️⭐️⭐️⭐️"
"I have attended the glycolic skin peel and microneedling course here and both were fantastic, the theory and practical content were very well presented and I left both courses feeling confident to carry out the treatments. I receive ongoing support. I highly recommend, the team are lovely ⭐️⭐️⭐️⭐️⭐️"
"I highly recommend Emma Coates micro needling training, I did my course through lockdown and learnt on myself. The location is perfect, easy parking. Lovely room to learn all the manual content then a bright clean clinic to go through the practical. Since my training I've had no problem emailing the office with questions, they've been so helpful 🥰"
"I did my dermaplaning training yesterday with them. It was a fantastic venue with amazing facilities. The trainer was very good and informative. Would highly recommend. I am a level 3 beauty therapist and have done lots of courses and this was by far one of the best."
"Loved my training… felt 100% confident upon leaving the training academy Thank you so much ⭐️⭐️⭐️⭐️⭐️"
"Excellent training from a professional aesthetics company…. I was blown away with the level of training and the amazing products used…. I have qualified in Microneedling, Needle Mesotherapy and 40% Skin Peels….. I am sooooo excited to be able to offer these Red Carpet Treatments to my clients…. Big shout out to Pheobe/Trainer whose knowledge and training is second to none 🙌 and to Nancy, one phone call and help instant… Thanks ladies, You are part of an awesome team… Marie ❤️x"
"Had my Dermaplaning training this morning at the new Bolton Academy. It was fantastic especially during the COVID-19 restrictions. I will be returning for further training. Thank you"
"I've just completed some training through Emma Coates Training. I had a fantastic day. I will definitely use them again for further training, I would highly recommend."
"I have just completed an intensive day of training consisting of microdermabrasion, skin peels & microneedling, at the Stokesley office. Thoroughly enjoyed the day!! Very informative & professional. Gill was really friendly & delivered the training perfectly 👍🏻 Would highly recommend training through Emma Coates – will most certainly look to do more. 😃"
"The trainers were extremely knowledgeable about and excellent expertise. It was a wonderful day with a good balance of theory and practical experiences. The environment was clean, spacious training rooms and friendly and supportive staff. I would definitely recommend Emma Coates training."
""Amazing training was in facial mezotherapy, microneedling , skin peeling.I've left feeling confident and excited for the future, would 💯% recommend, thank you."💚 Erika Masalskyte Fertility Nurse"
"I trained at the Bolton training academy for microdermabrasion & microneedling. I absolutely loved it, the girls were amazing and very informative. Definitely would recommend! Will be back!"
"I did a mesotherapy course with this company and the course was fantastic. Everything was very well explained and made me feel like I could jump in and ask any questions. Thank you Emma Hughes"
"Amazing staff and superb training ..loved it 😊"
"professional and well presented courses. first class in every aspect"
"I did 2 training days with Emma Coates this year. We received manuals, which I continuously refer to for reference, and it was almost one to one training when it came to the practical training. The theory training was very informative and included learning the anatomy of the skin. The venue was easy to find and lots of parking. What has been most beneficial with training with Emma Coates is the ongoing support I have received since the training. I speak with the girls on the phone for advise or I message them. I always get the help and support I require to treat my clients. This ongoing support is very reassuring to me as I'm new to Aesthetics. I would highly recommend Emma Coates and her team. Moira"
Previous
Next
FUN FACTS ABOUT OUR AMAZING CLIENTS
5 STAR FACEBOOK AND GOOGLE REVIEWS
OVER 1000 SKIN THERAPISTS TRAINED BY US FROM THE UK AND OVERSEAS
WOULD RECOMMEND TO A FRIEND