Get Certified | Grow Your Business | UK's Top Trainers
Facial Training Course
Get all the Training You Need to Expand Your Business and Deliver Superior Results.
Get Certified within one day
0% Finance available
Work with world leading skincare brand Genosys
Taught by skin specialists
Groups kept to four or less for more one to one time
Continued aftercare support with our team of experts
Add cutting edge techniques to your portfolio
Treatment starter kits available on the day
Duration: 1 Day (8 Hours)
Price: £336 Including VAT
⭐⭐⭐⭐⭐ 5 Star rating across Facebook and Google based on 101 reviews
Since 2011
Expert Educators
0% Financing
Helping Startups to Established Businesses
OUR STUDENTS LOVE US
This facial training course offers an expert introduction to facials and teaches you the latest, most innovative skills and techniques. Our facial training course is open to everyone, regardless of qualifications – perfect for those at the start of their health and beauty career and for qualified doctors who are looking to diversify their range of treatments.
WHAT IS A FACIAL?
A cleansing treatment that exfoliates dead skin cells and helps heal common skin problems, rejuvenating the look, feel and overall health of the skin. Whatever the client's reason for wanting this treatment, whether it's to relax, rehydrate or improve skin appearance, every facial should begin with a thorough consultation and a basic diagnosis.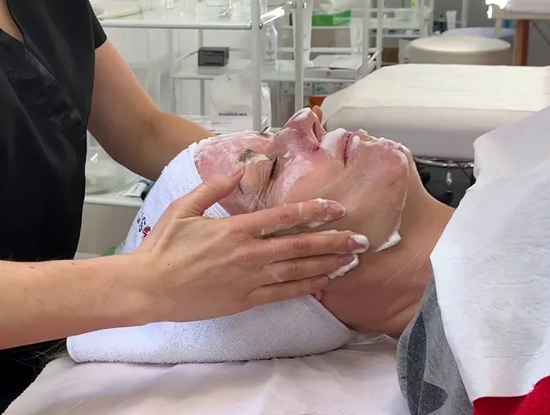 FACIAL COURSE SUMMARY
1-day intensive course encompassing a comprehensive overview of all aspects of facials
50% theory and 50% practical
Uses products from the leading South Korean brand 'Genosys'
OUR INSURANCE PARTNERS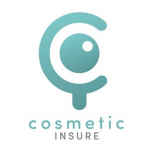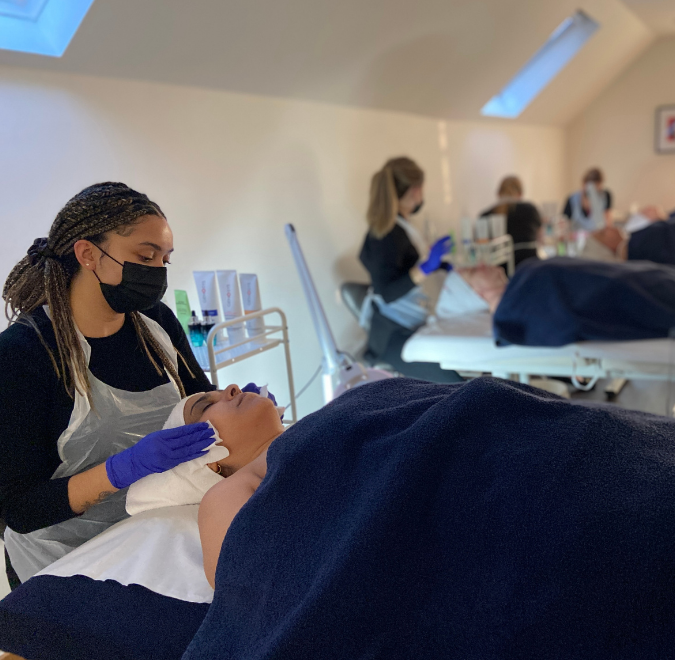 Overview
We provide full protocols.
The course is generic in nature with a product focus on the leading South Korean skincare range Genosys.
A thorough revision of skin and its functions will leave you with the knowledge to underpin this treatment and able to succinctly explain the benefits to your clients.
Starter kits are available to purchase.

More information on the Genosys range can be found at www.skinhealthsolutions.co.uk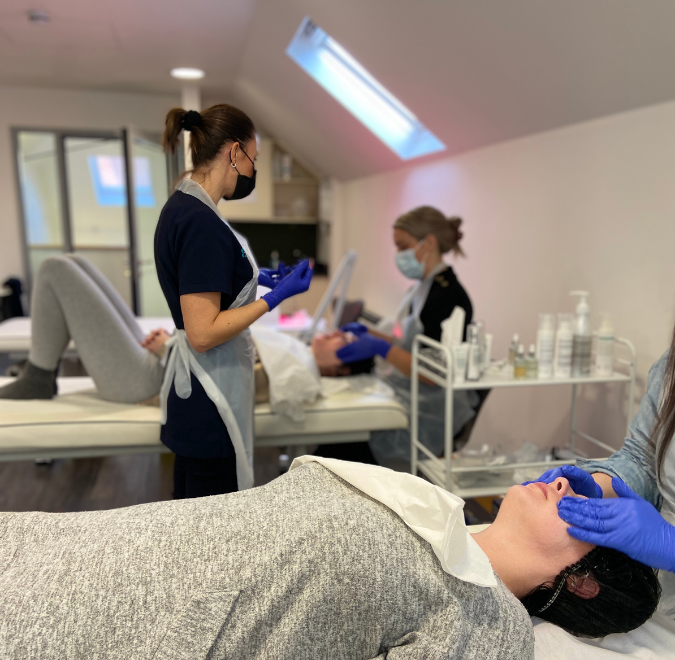 On the day
10:15am – arrival with welcome hot drink and selection of other refreshments
10:20am – begin theory
12:30pm – lunch (provided on the day)
1pm – begin practical, demo, working on one another, models not required!
4:30pm – finish
5pm – finish off with product knowledge & aftercare, products & kits available to purchase
What does a facial entail?
We will provide a step-by-step tutorial showing you how to perform a professional facial.
Consultation – Between you and your client to discuss their health, lifestyle and the procedure.
Cleansing – You must then thoroughly cleanse your client's skin with cotton pads.
Skin Analysis – Determine your client's skin type and condition. Choose products based on skin sensitivity, dryness, oiliness and sun-damage.
Exfoliation – Thoroughly exfoliate your client's skin.
Extractions – Remove blackheads and whiteheads. Failure to may result in broken capillaries and discolouration.
Facial Massage –  Massage your client's face to relax and stimulate the skin and facial muscles.
Facial Mask – Apply a face mask to suit your client's specific skin type
Final Application – Work products such as toner, serums and moisturiser into your client's skin.
Advice on home skin care – Finally, advise your client on how to maintain better-looking skin, including appropriate skincare products.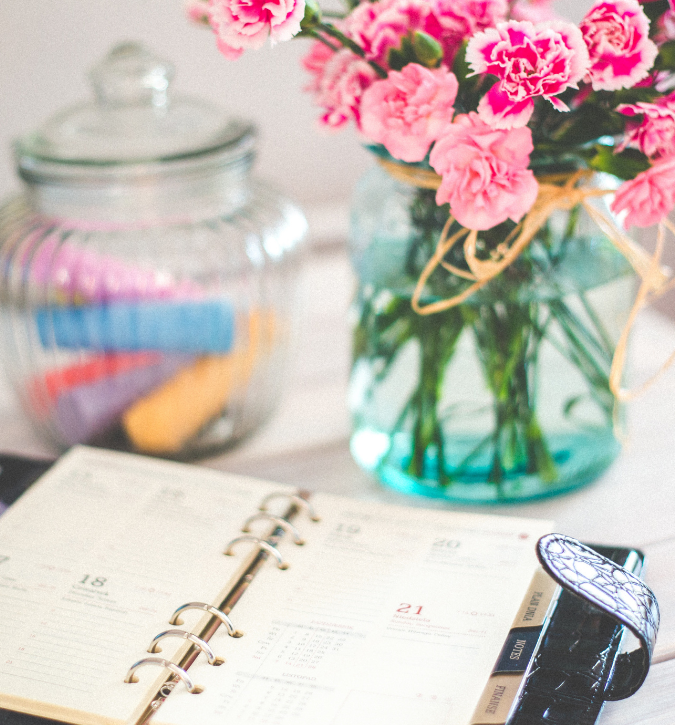 WHY ADD FACIALS TO YOUR BUSINESS?
New business – Adding a wider range of treatments and products enables you to capture new business or upsell to existing customers.
– Ideal for new clients that are wary of using needling treatments.
Repeat business –  Facials can be sold to clients as a course of treatments, which enables you to create easy, repeat business.
Attract New Clients – This a highly popular and in demand treatment. For example, 'chemical peels near me' yields up to 10k Google searches per month UK wide which illustrates that people are talking about it!
Easy but relaxing procedure! – Carrying out a facial is hands on and quick to pick up, also relaxing for yourself & your client, win win!
High Profit Margins – With facials you have fanastic profit margins, we can recommend pricing for your procedure on the day.
FUN FACTS ABOUT OUR AMAZING CLIENTS
5 STAR FACEBOOK AND GOOGLE REVIEWS
OVER 1000 SKIN THERAPISTS TRAINED BY US FROM THE UK AND OVERSEAS
WOULD RECOMMEND TO A FRIEND