Do I need Qualifications to train in Advanced Skin Therapy
When looking to begin a career in advanced skin therapy, it can be a difficult task working out where to start. With mixed messages regarding prerequisites and plethora of training companies offering different entry levels to their courses, we often speak to delegates who are confused as to what the industry standards are, and where they should begin their education.
Having trained thousands of skincare businesses here in the UK over the past 15 years, we wanted to share our expertise and experience with you to make sure you're able to make the right decision when choosing a training course.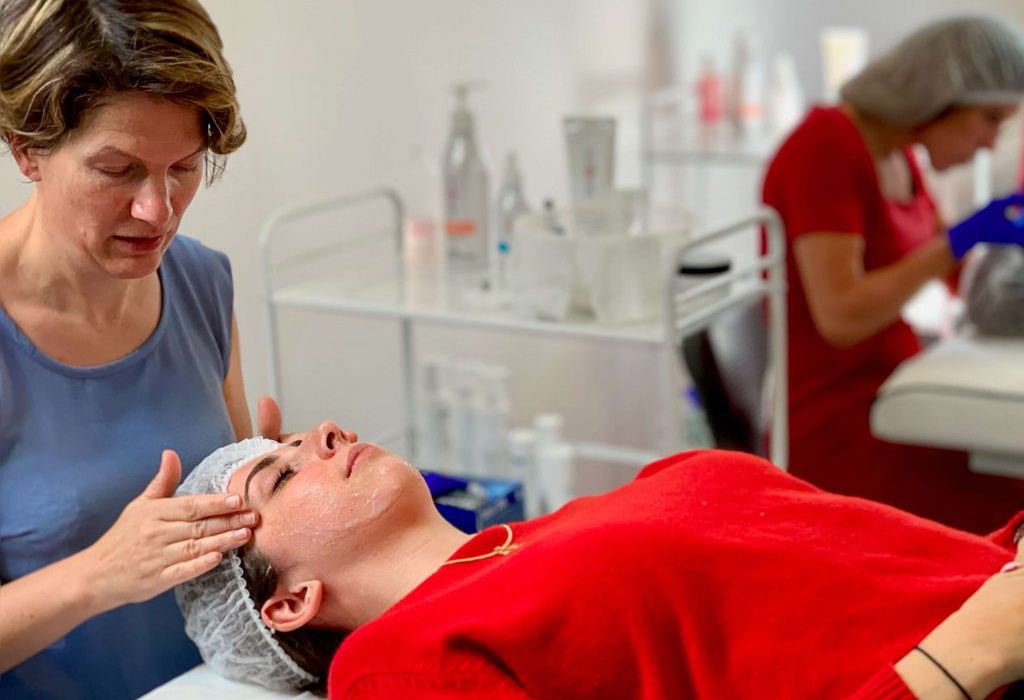 Laying the Foundations in Skincare
Prerequisites are vital. When it comes to skincare therapy and skin health it is essential that you have the right foundations to enable you to treat your clients safely and effectively, no matter what level you are at. Without the relevant prior qualifications it may make advanced training more difficult to understand or even complete successfully. A day course in spray tanning and waxing, for example, is not enough prior education for advanced courses as they do not cover the skin and body functions in enough detail. If you want to develop your career and be successful it is so important to get things right from the beginning.
---
What Qualifications do I need?
As we mentioned above some training companies will allow you to train with them without having any prior training or experience in skincare. This may seem great on the surface as it could fast track your career, however, it can cause problems when trying to obtain insurance and professional product ranges further down the line, but we'll touch on that later in this article.
If you're looking to train in advanced skin therapies such as microneedling, skin peels, mesotherapy etc, typically, training companies will want to see an NVQ level 3 beauty qualification as a minimum or an NVQ level 2 in facials and skin care combined with a level 3 in anatomy and physiology. This level of qualification will ensure that you have the relevant understanding of not only the skin, but also body functions. This minimum requirement will also cover doctors, nurses, dentists or equivalent.
Other popular but less invasive advanced treatments such as microdermabrasion and dermaplaning may not need level 3 as a prerequisite, but should require at least an NVQ level 2 in facials and skincare. There are also basic facial courses which do not require any prerequisites to train in, these can be a great way to gain experience and start building a business with. For use of advanced machines such as laser hair removal, some manufacturers may require a level 4 or higher to operate them.
---
Skincare Therapy Qualifications for Insurance
Any training company can call their courses a Level 2, 3, 4 or 5, this is also misleading, unless these levels apply to a nationally recognised qualification from a recognised governing body. These are usually NVQ's from VTCT, City & Guilds, ITEC etc. If your qualification is not recognised by one of these nationally recognised bodies insurance companies may not cover you for these more advanced treatments. We would always advise that you call your insurance company just to double check that they recognise the course that you are looking to enrol in. This goes for a course of any level.
---
Qualifications for Skincare Product Ranges
Once you have trained in your advanced treatment of choice, you will want to start looking at a product range to use with your clients.
Most professional product ranges will only sell their products to customers with qualifications in the specific treatment, but they will also only sell to customers who have the relevant prior qualifications.

Take epiderma5 for example, a professional skin peel range that we use here at Emma Coates Training; they will only sell their products to customers that not only have a skin peel qualification, but also have a level 3 in beauty therapy as a minimum requirement.
If you are looking to grow your business by adding excellent new treatments to it then click here to take a look at our courses on our training overview page.