Should You Add Dermaplaning To Your Aesthetic Business?
As an aesthetic training company, teach various different skin therapies, including dermaplaning, to clinics and aestheticians all of the UK and have delegates fly in from outside of the UK to train with us.
We often find that when our clients are trying to work out what treatment to train in with us, it sometimes comes down to a multitude of factors.
In this article we will give you the best overview of dermaplaning, how it can benefit your business, but most importantly, how it can benefit your clients.
What is dermaplaning?
Dermaplaning is primarily an exfoliation treatment whereby a scalpel is used to gently remove the top layer of skin and fine (vellus) hair that appears on the face. The treatment is commonly mistaken for a process that solely removes the vellus hair and is often not appreciated for its skin rejuvenation benefits.

What does dermaplaning treat?
Dermaplaning treats numerous skin concerns, but as mentioned above is best used as an exfoliation treatment that also removed the fine facial hairs.
Dermaplaning is great for:
Vellus hair (peach fuzz) removal
Exfoliation
Improvement in acne scarring over time
Fine lines and wrinkles
Pigmentation
Promoting healthier skin turnover
Reduced vellus hair means cleaner skin due to less trapped dirt.
Dermaplaning is a cost effective way of getting new clients into your clinic due to the affordability of the treatment. Dermaplaning entry level is around £40 per treatment and the higher end will be about £70 and can take less than 30 minutes.
Sell as a package
Dermaplaning is recommended as a monthly treatment so a package or a 'course' of treatments can be sold to maximise your up front revenues. Here at Emma Coates Aesthetic Training we recommend selling some take home products too, to increase the value of each treatment.
Stack other treatments
Againto maximise your revenues you can upsell other treatments to be done at the same time as dermaplaning such as an additional face mask for £10-20 and further LED light therapy afterward for an additional £20-40.
Is there demand for dermaplaning?
The short answer is yes. UK wide the term 'dermaplaning' gets 165,000 Google searches a month.
This is not strictly just people looking for the treatment, they could be educating themselves about the treatment first. But what this does show is that the awareness is definitely there and with good quality marketing, it can be turned into new customers walking in through your doors each and every week.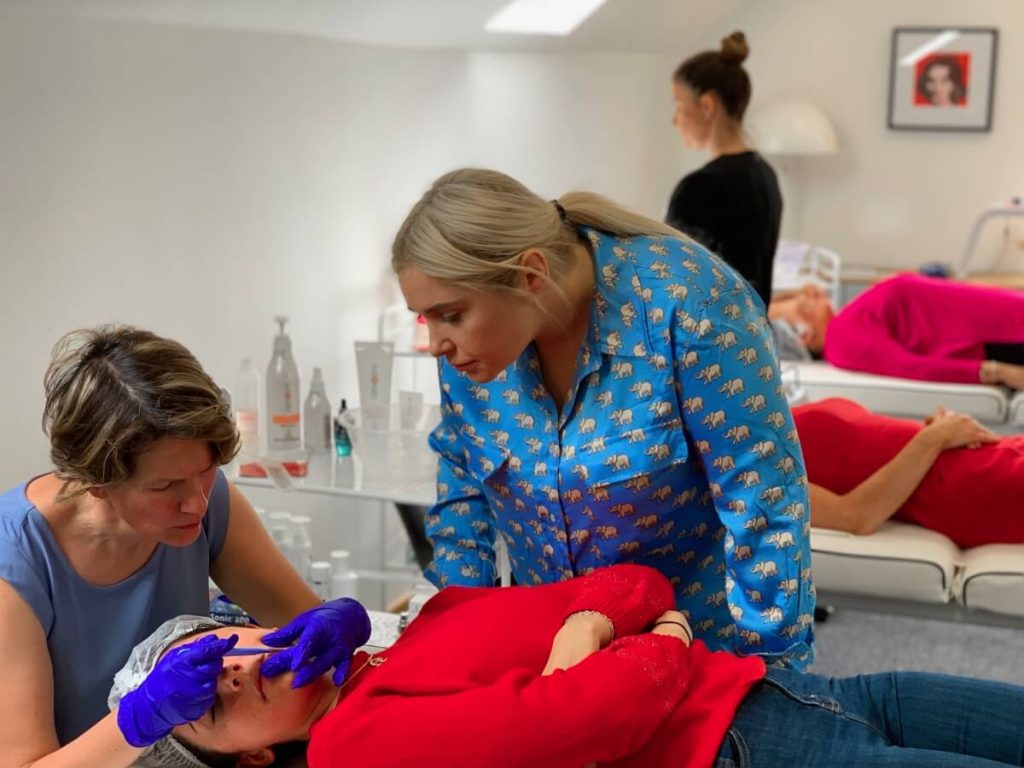 How does it work alongside other treatments?
As mentioned above dermaplaning is a great opportunity downsell (sell lower value treatments on top of the original service) additional treatments such as LED light therapy and a face mask. But dermaplaning can also be used alongside other treatments such as mesotherapy at the same time.
The treatment can also be used as part of a longer-term strategy with skin treatments such as microneedling and skin peels, but we don't recommend using these at the same time. Our advice would be to use these other treatments a week or two apart from the dermaplaning.
If you're interested in adding dermaplaning to your aesthetic business take a look at our training page to get some more information by clicking the button below.
Alternatively you can get in touch via the form below or clicking the Facebook messenger button to the right of your screen.