Top 3 tips for getting new Skin Clinic Customers
Getting new customers walking through the door of your skin clinic each and every day is the holy grail for every brick and mortar business.
In the digital age, it has become easier than ever to reach your ideal audience, however knowing where to start can be daunting and overwhelming.
There are a plethora of media companies out there offering SEO, Facebook Advertising, Google Ads, email marketing etc. In this blog we'll try and give you an understanding of where the best place to start may be.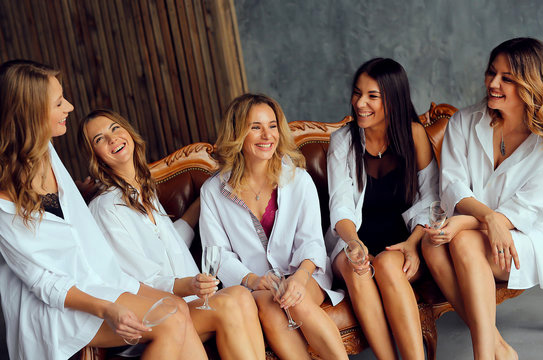 1. Skin Therapy Training
Now, this may seem an obvious one, coming from an aesthetic training company, of course. However, this is a key ingredient to your business as a skin clinic. By offering a variety of treatments this will enable you speak to a wider demographic.
For example, if you currently only offer facials and microneedling, you may not have a solution for clients with active acne. So, in the case that someone has active acne and comes to you for a consultation, you may have to turn them away.
When choosing the right training for you, it is imperative you look at the treatments that you currently offer and then find services that treat skin concerns you currently aren't able to help with.
By bringing new services into your clinic you not only have the ability to treat new clients with specific skin concerns but also maximise the value of current clients.
The easiest customers to sell to are your existing clients, you don't have to win them over or sell to them, they already trust you.

2. Paid advertising – with a focus on Skin Therapy
When it comes to paid advertising, it can be incredibly tricky to get it right.
With Google Ads, it can be very expensive per click, depending on the keywords of course. Facebook ads can be dangerous territory and potentially a waste of money and unless you completely understand the basic principles it's difficult to know where to start.
Our advice is this.
If you are just starting out and you work from home or rent a room part time, find a consultant that knows your industry who can teach you how to do it.
Learning how to do this will save you vital cash on monthly retainers whilst the agency tweaks and fine-tunes your campaigns.
It may seem daunting at first, but it's like anything once you've learned how to do it, it becomes easier every time you set up your ads.
I'm sure your first aesthetic treatment with a client was daunting, but it becomes practised and rehearsed to the point where its second nature.
If you own a clinic and don't have the time to learn to do this yourself, invest in an agency with a track record that can guarantee you a certain amount of leads per month.
3. SEO (Search Engine Optimisation)
SEO is a great way of attracting new business, once you are ranking on that highly sought after page one and your pages are well optimised you should start seeing an increase in enquiries.
SEO is a long term strategy however and is highly time-consuming as it heavily relies on quality content.
However, it is possible to get started with SEO by using some free resources online and learning the basics of it to help Google understand what your website is actually about.
The first place we advise is to start with on page SEO, and there is a pretty good article you can use here.
Alternatively, like we suggested for paid ads you can seek out a consultant that can teach you how to do this. But be careful, consultants and agencies will often try to sell an expensive SEO audit for your website.
Spend some time absorbing the free resources online and trying to make some headway first.
Below we've provided our top SEO tips, use Google search to explore how to perform all of the below actions.
Keyword research
Optimise H1 and H2 tags to include your keywords on your page.
Reduce the size of your images by compressing them before uploading them to your website and add your keyword to their name i.e Microneedling-Treatment-Near-Me.jpg
High quality well written content on your website – try to aim for a minimum of 750 words on your page.
Use hyper links to link to high authority websites like wikipedia – i.e link to the collagen induction therapy page on wiki if your page is about microneedling.
We hope you found this resource helpful!